Welcome to Fenland Aquapark, the first aquapark in Fenland, located at scenic Gildenburgh Water in Whittlesey. The aquapark course has something for everyone, with over 27 main features, including slides, climbing walls, rope swing, trampoline, obstacles, balance challenges as well as entry ramps, all on the water.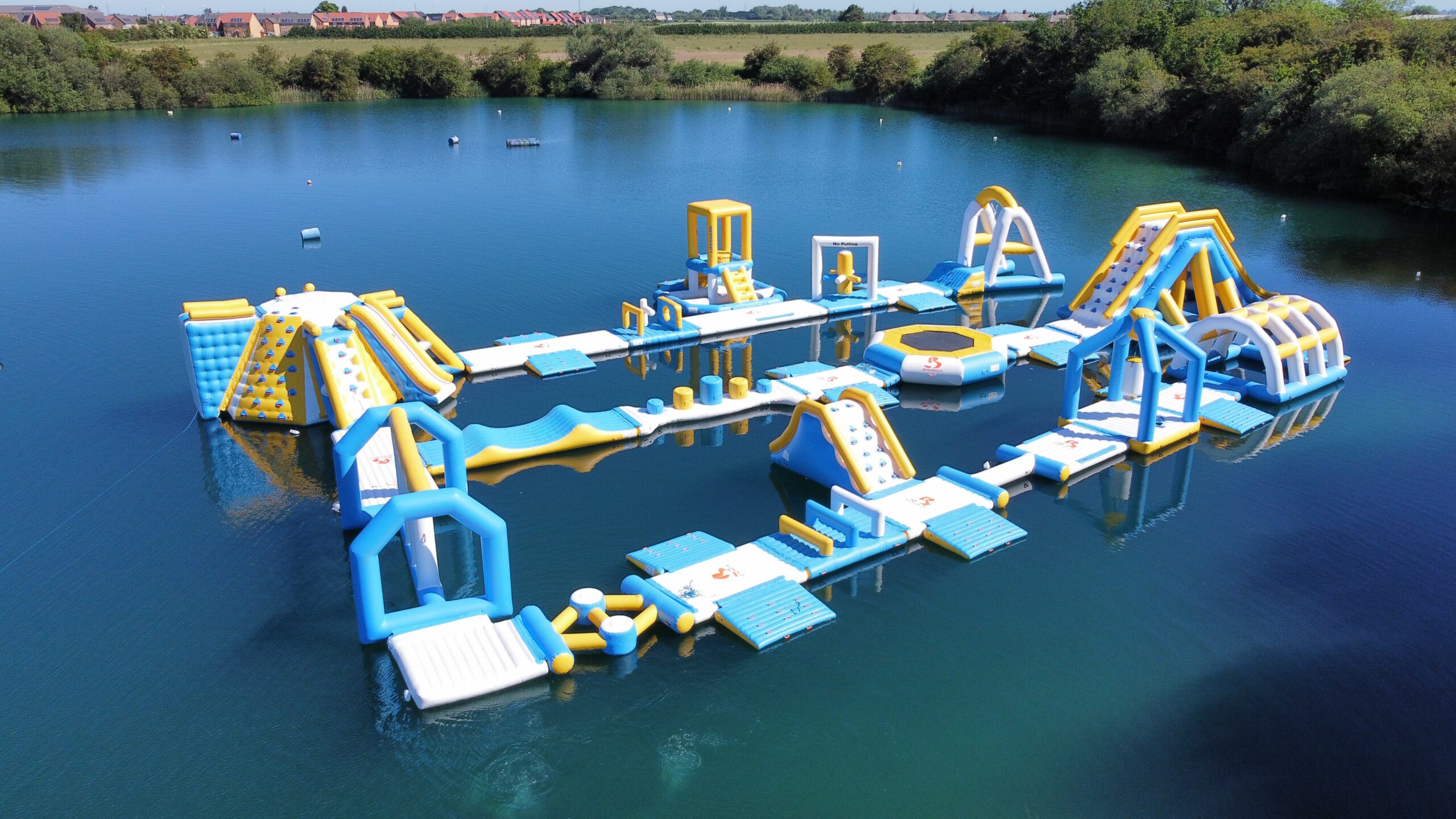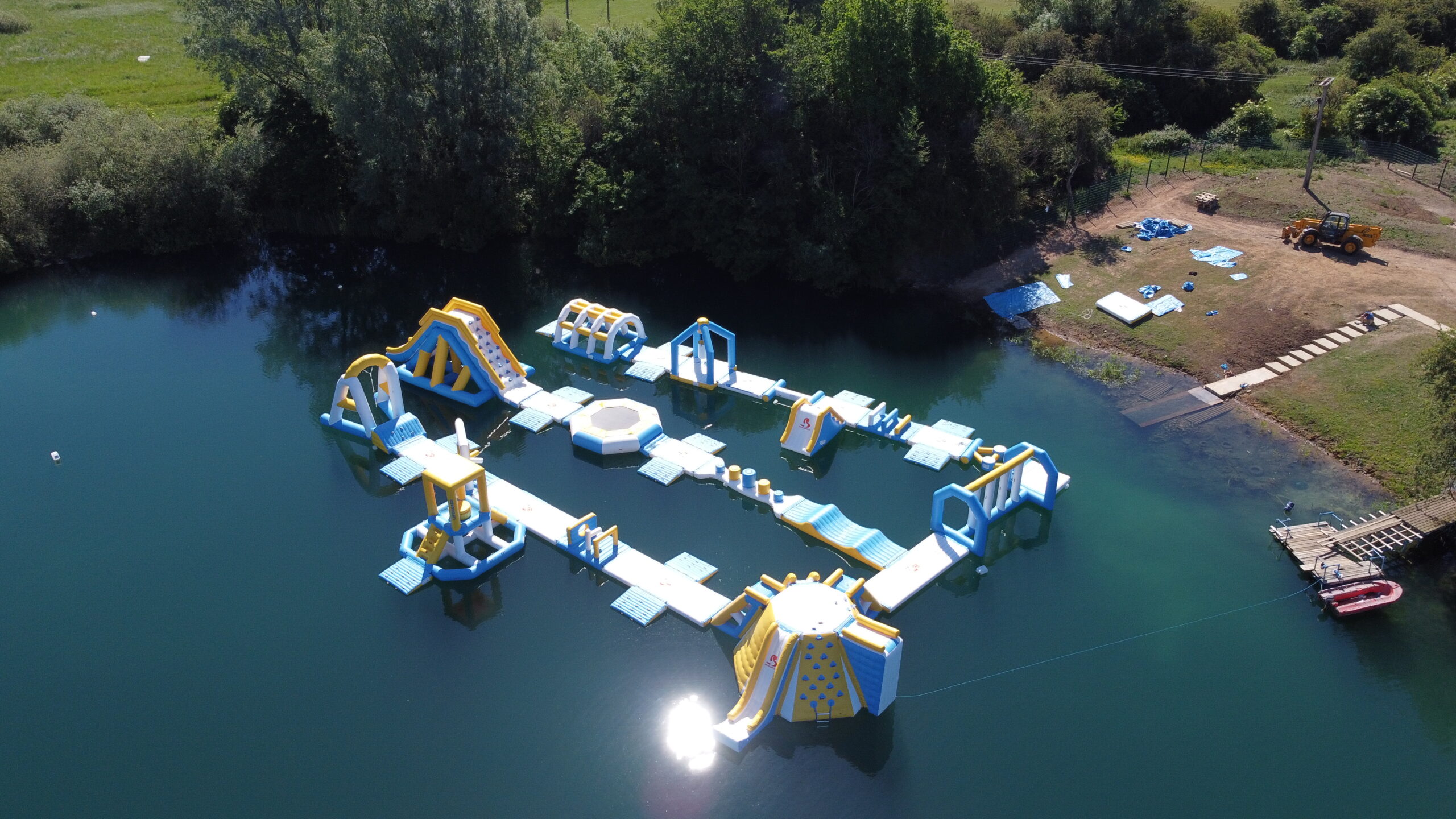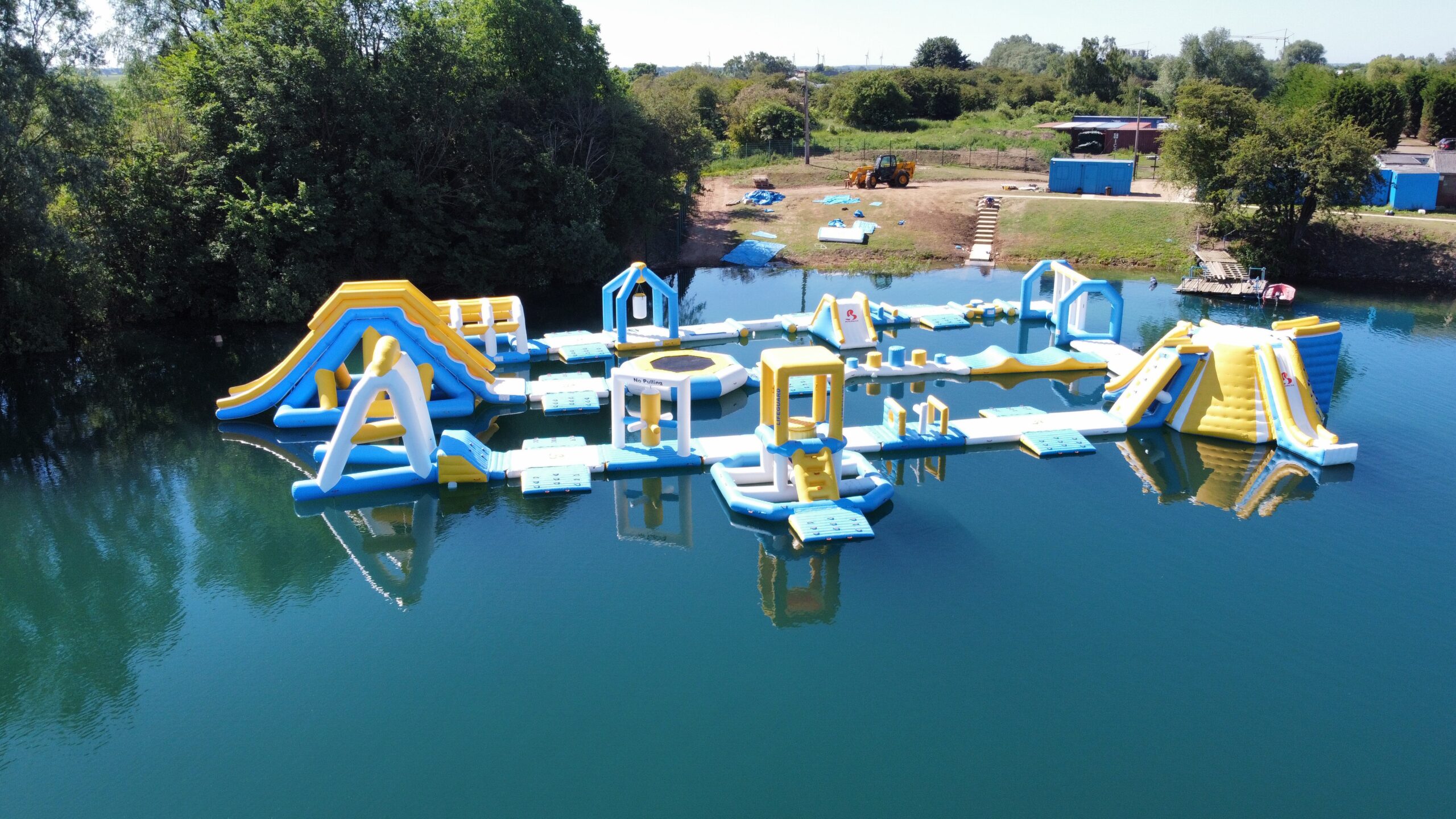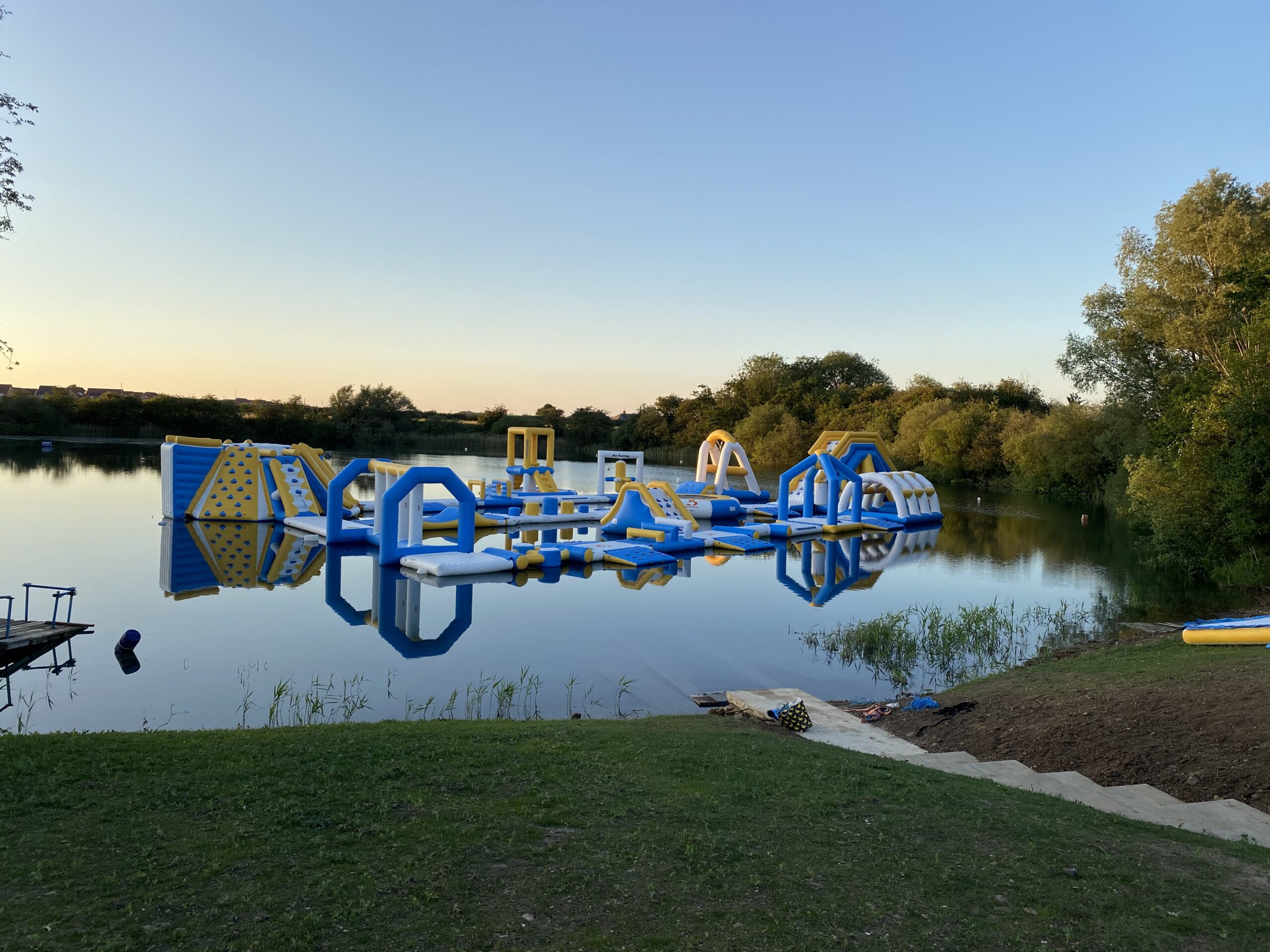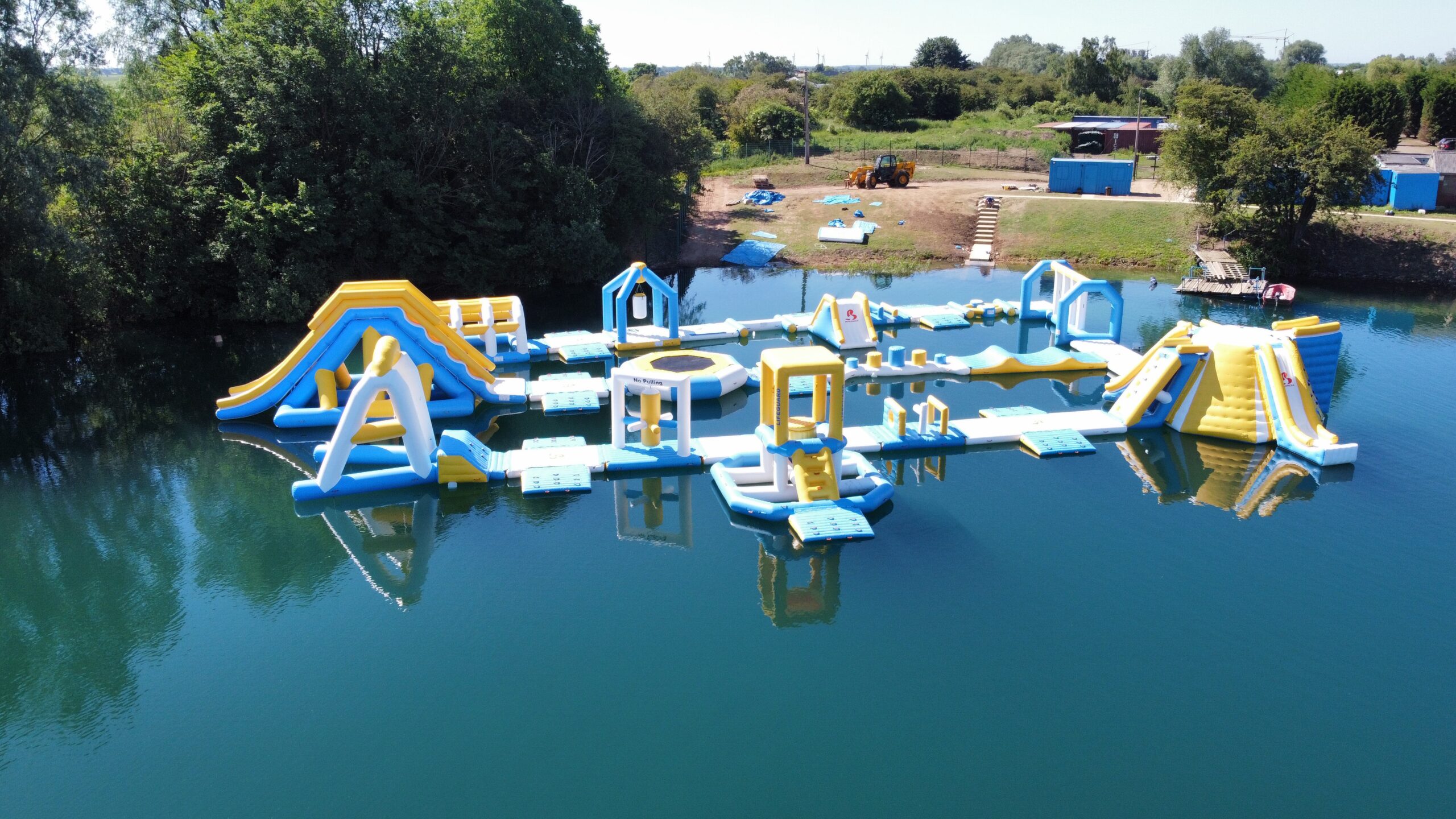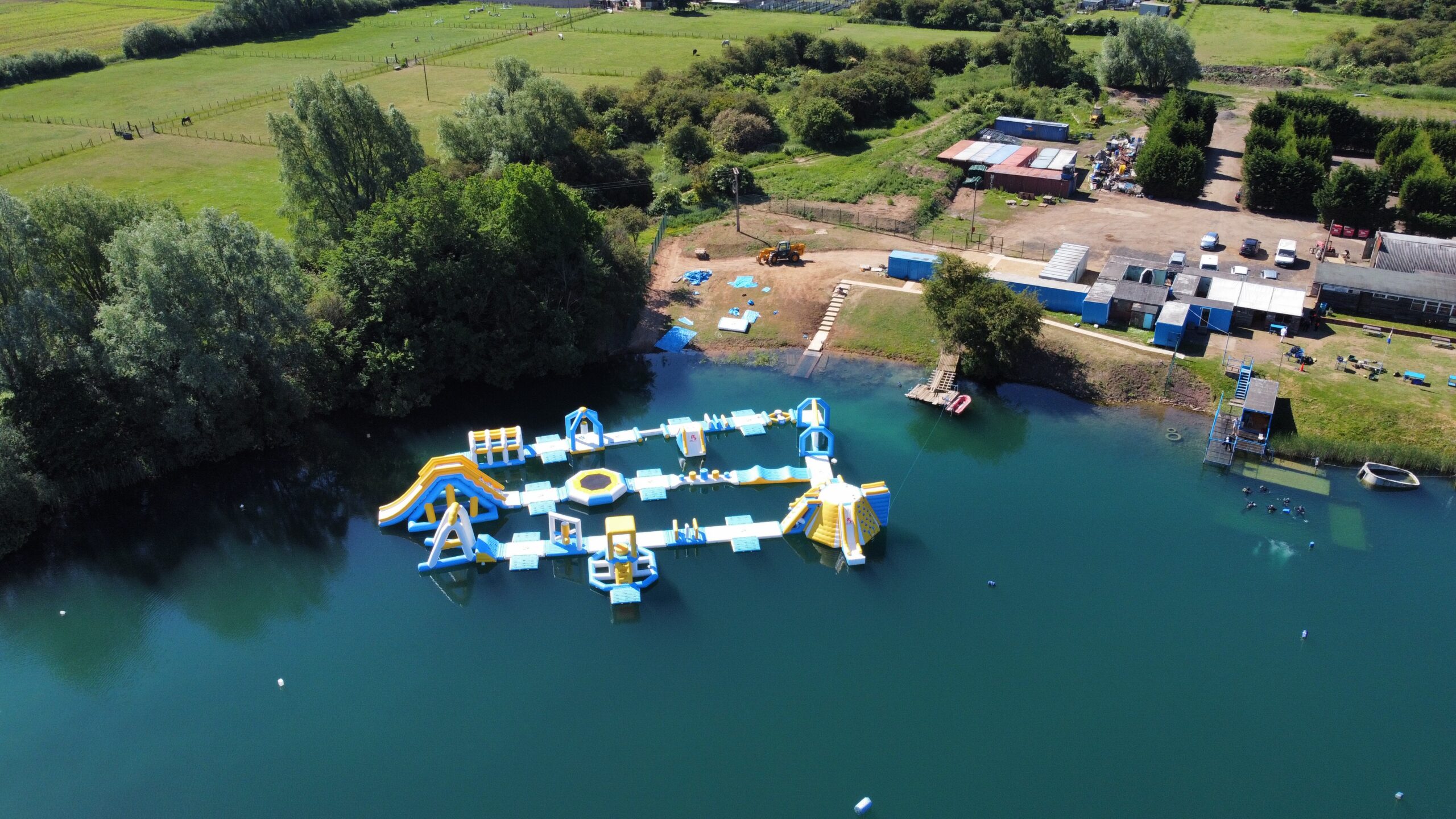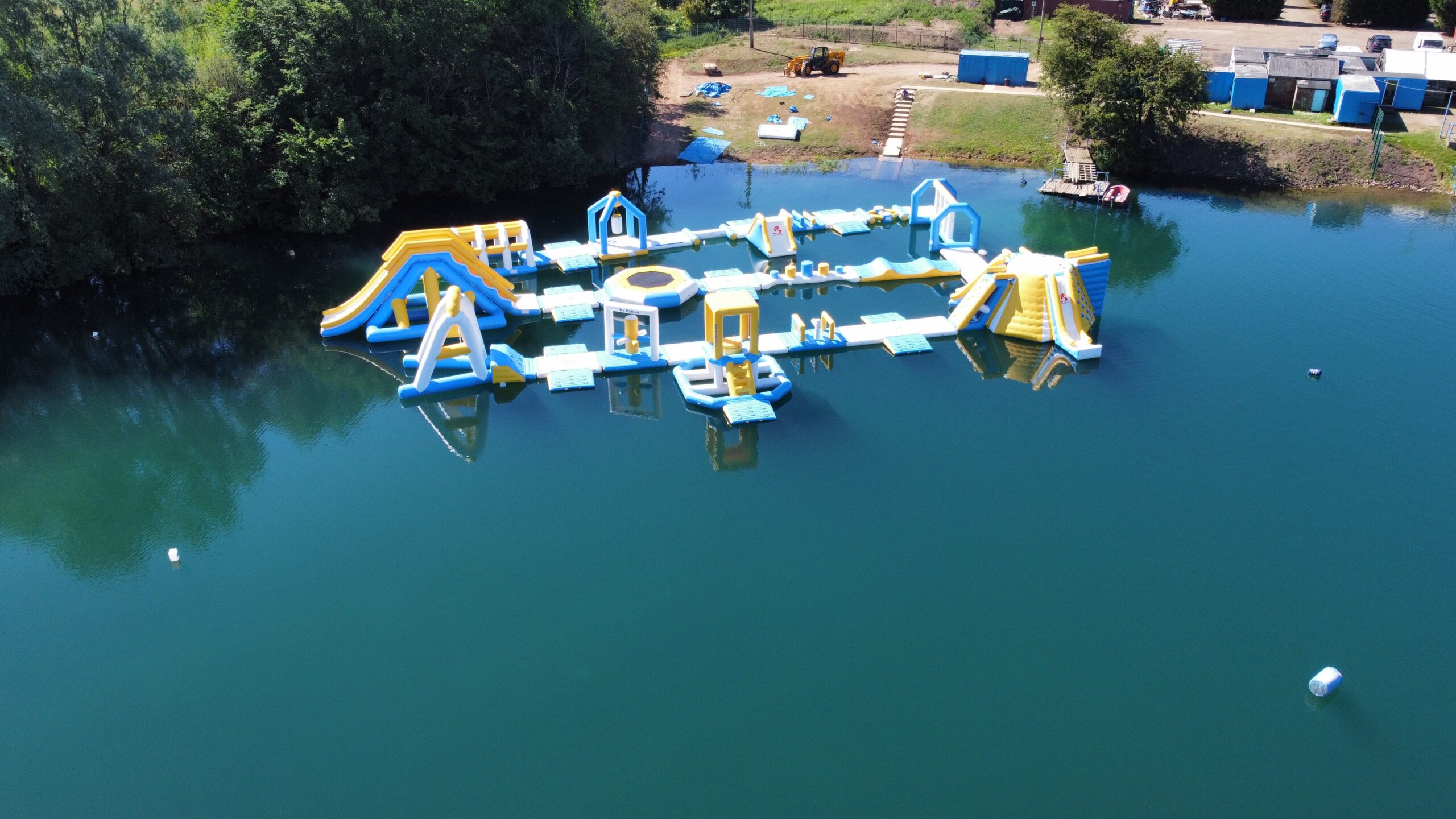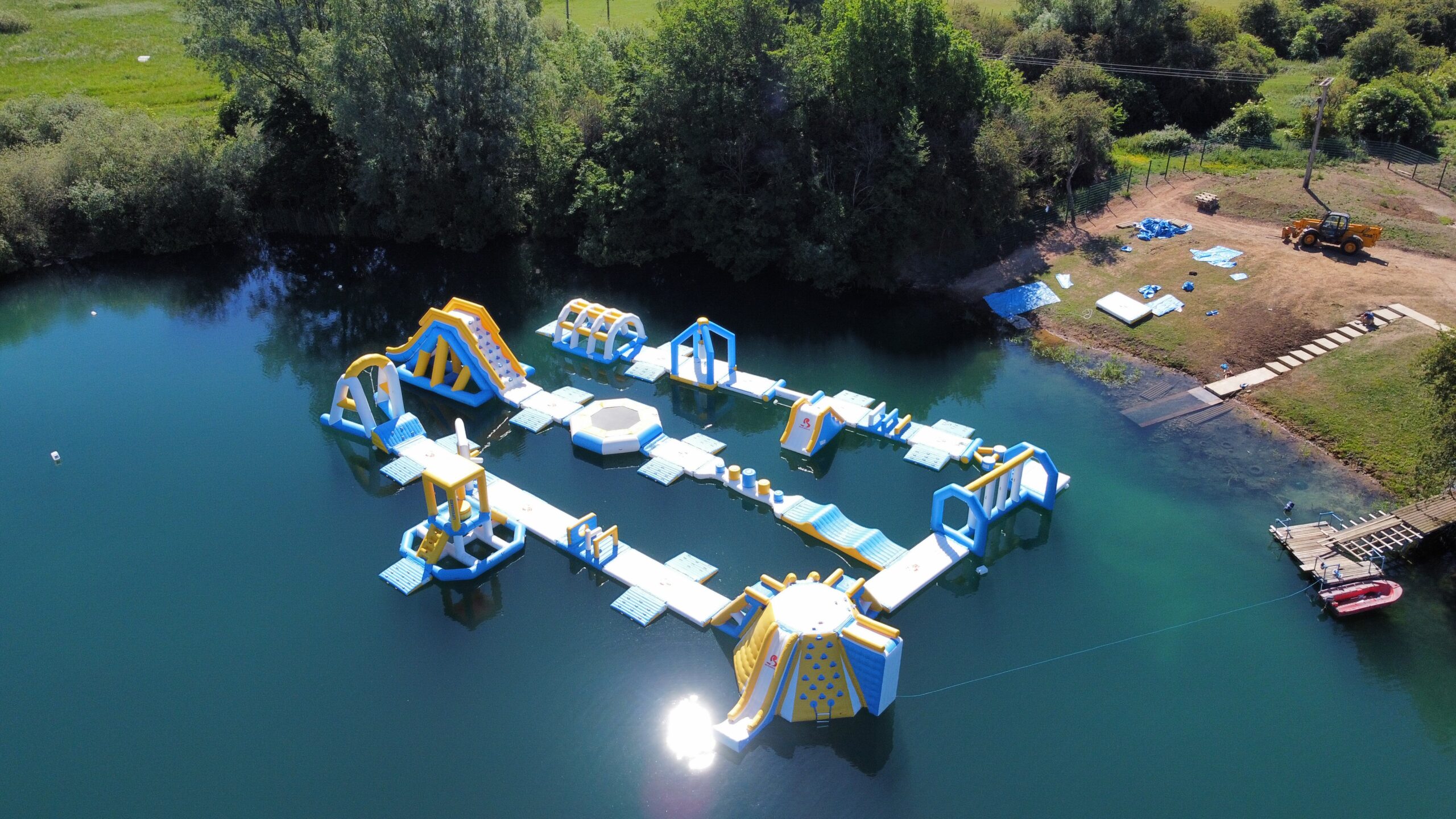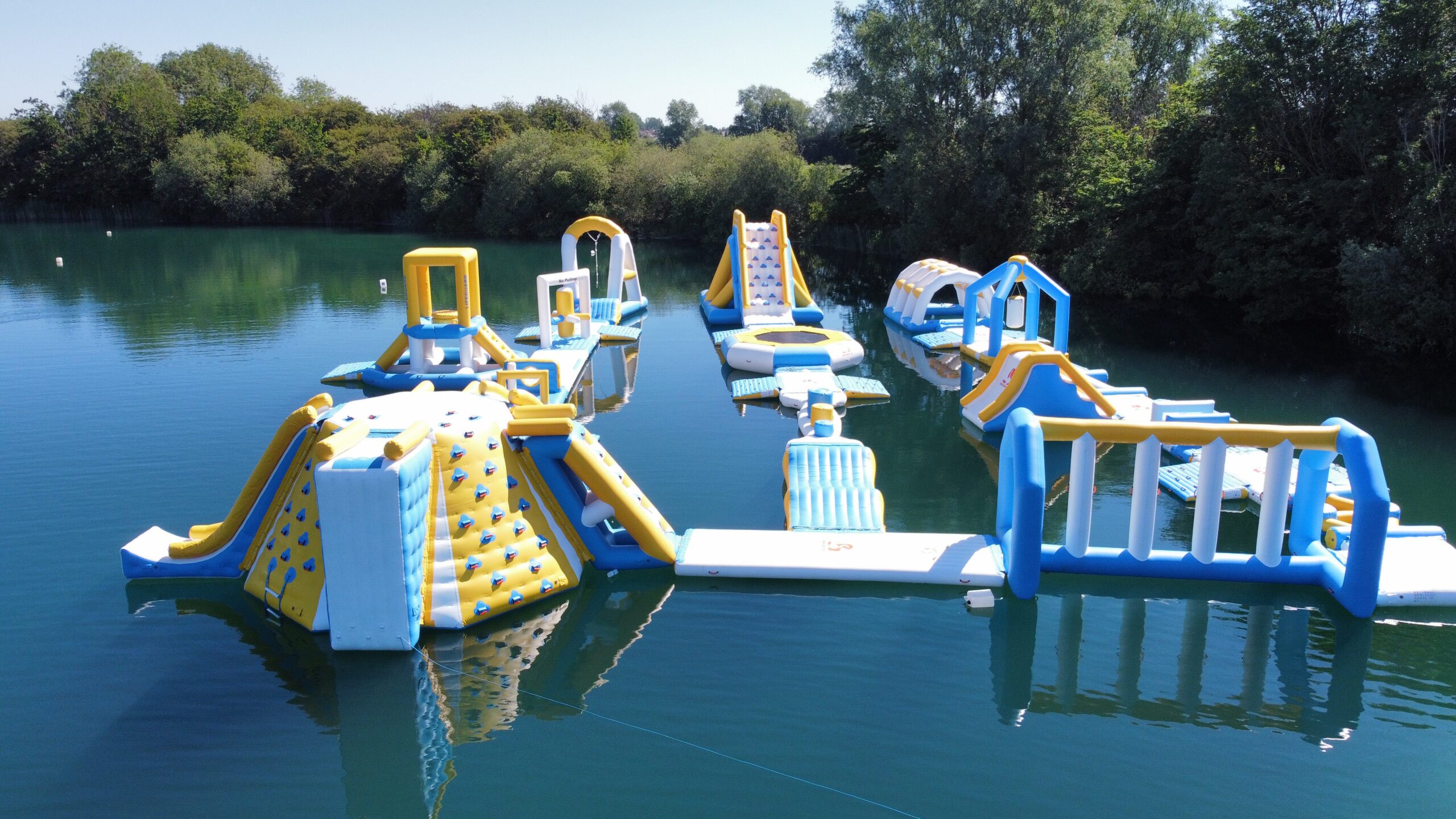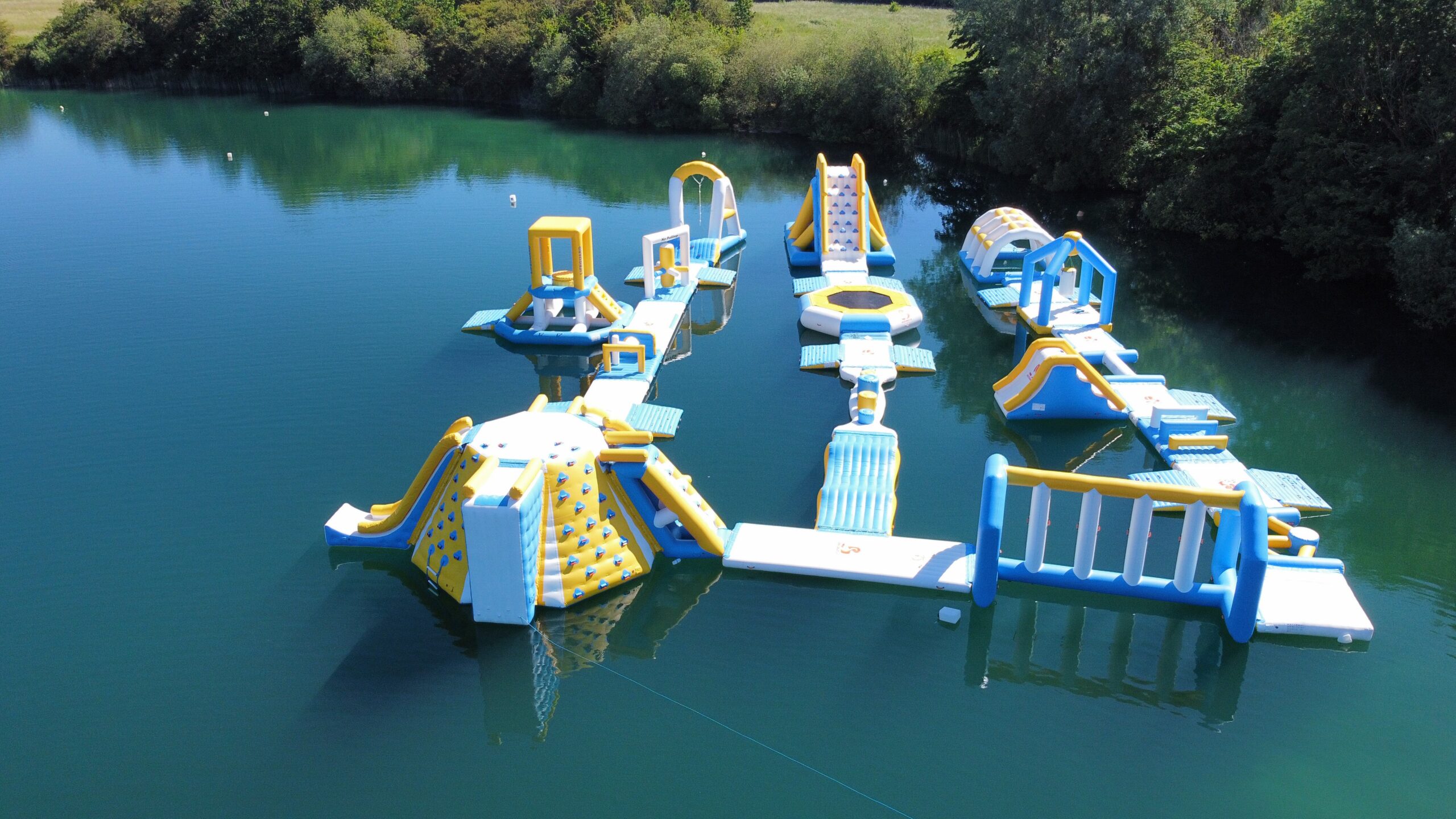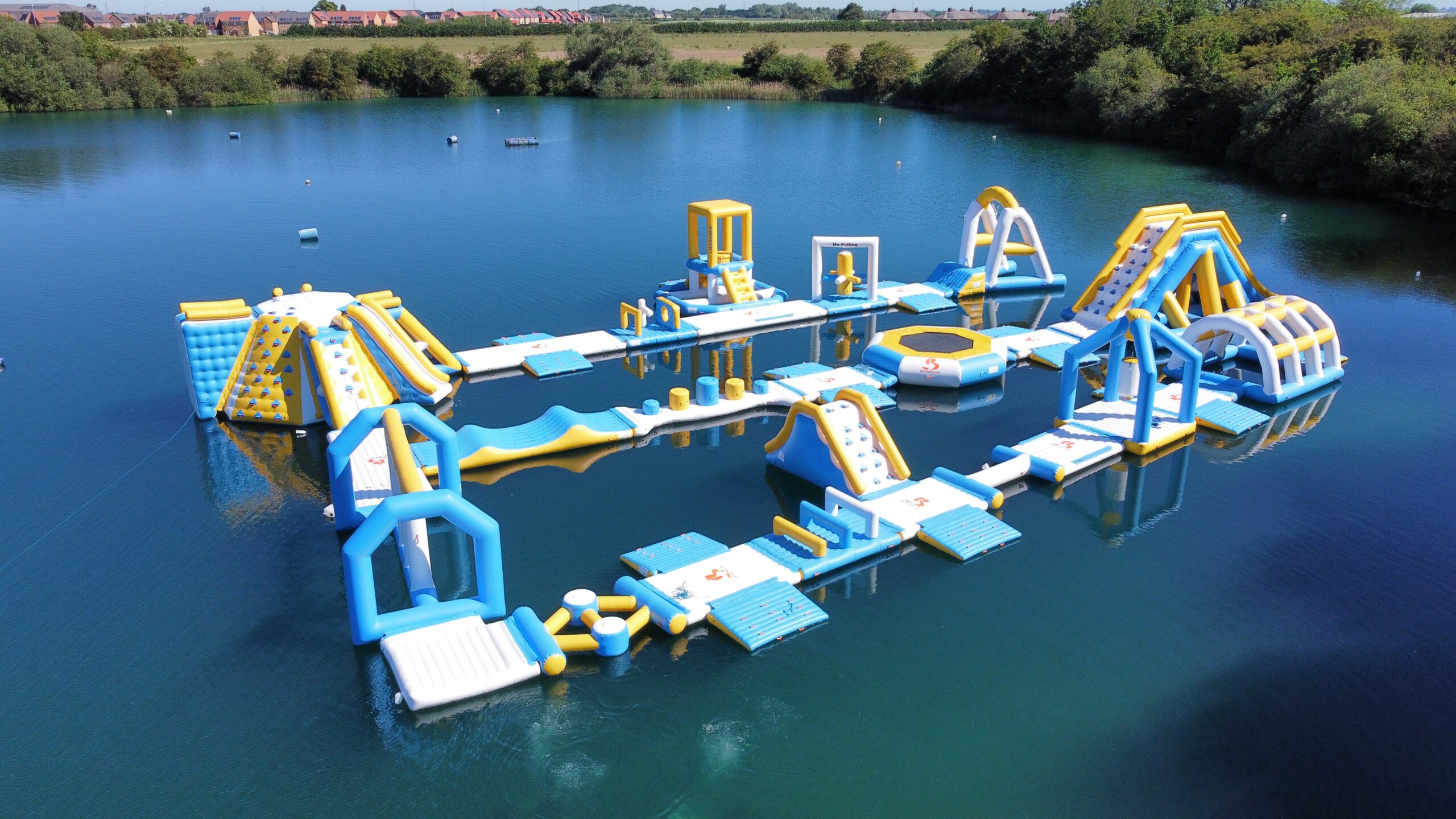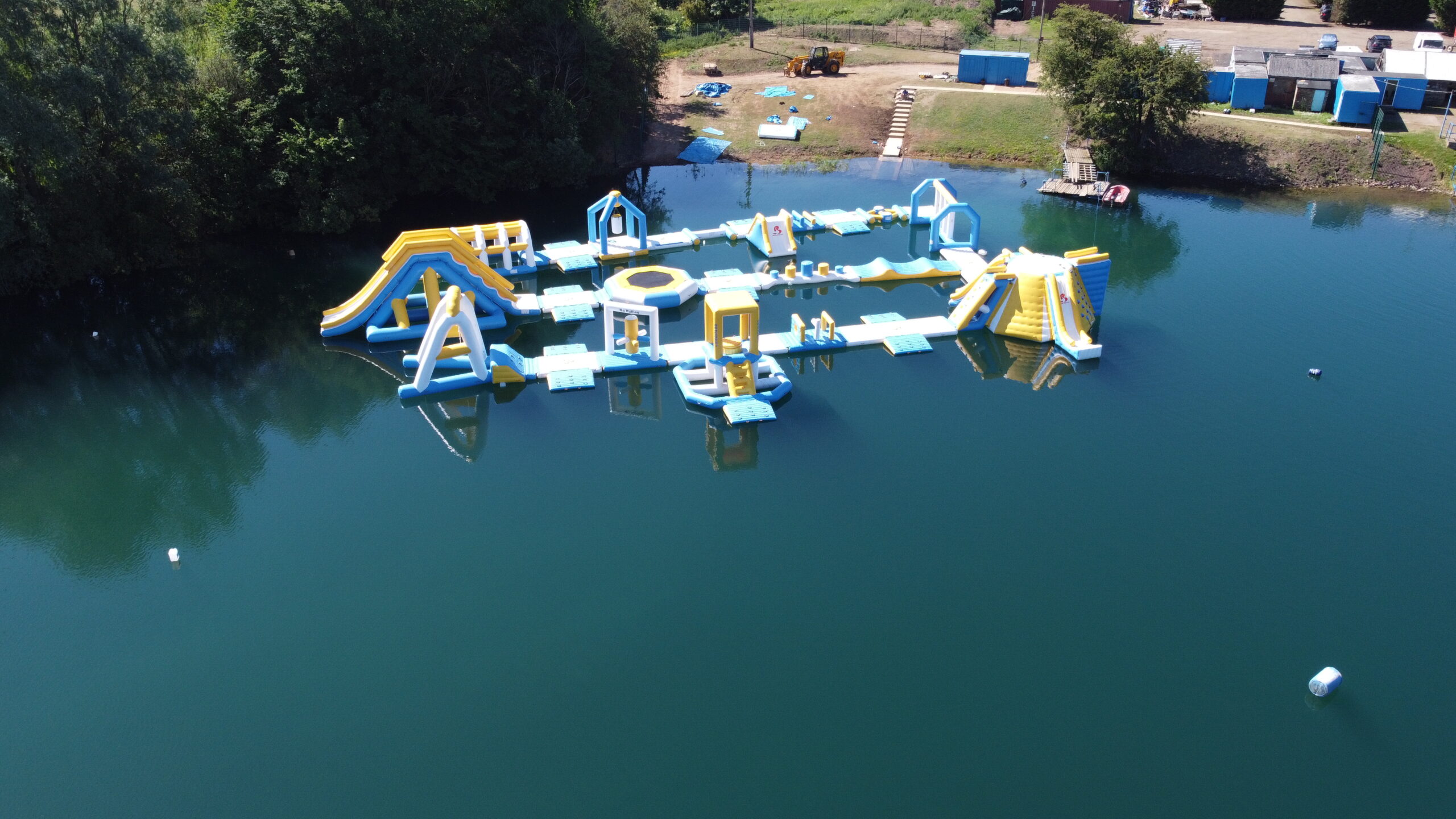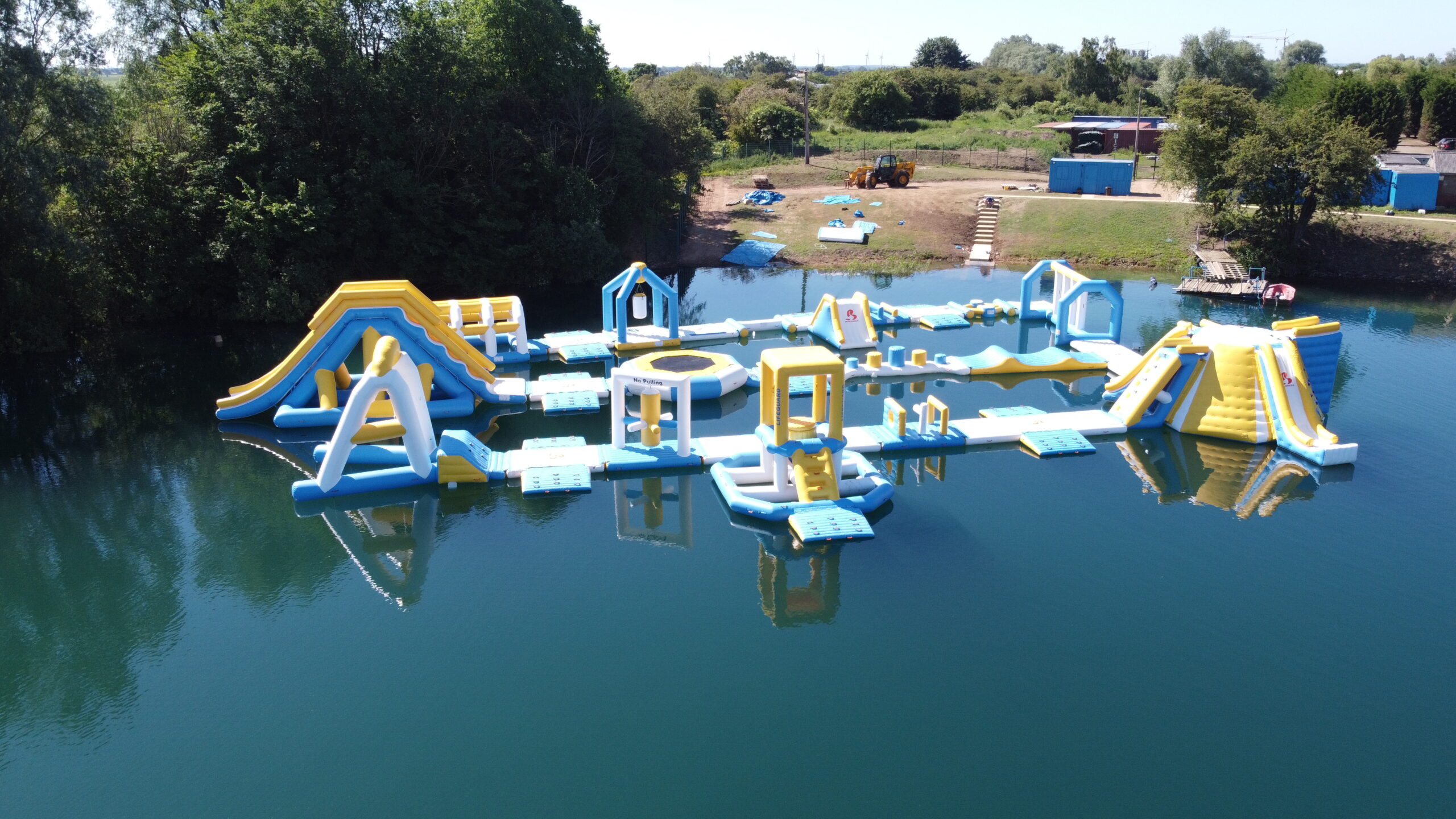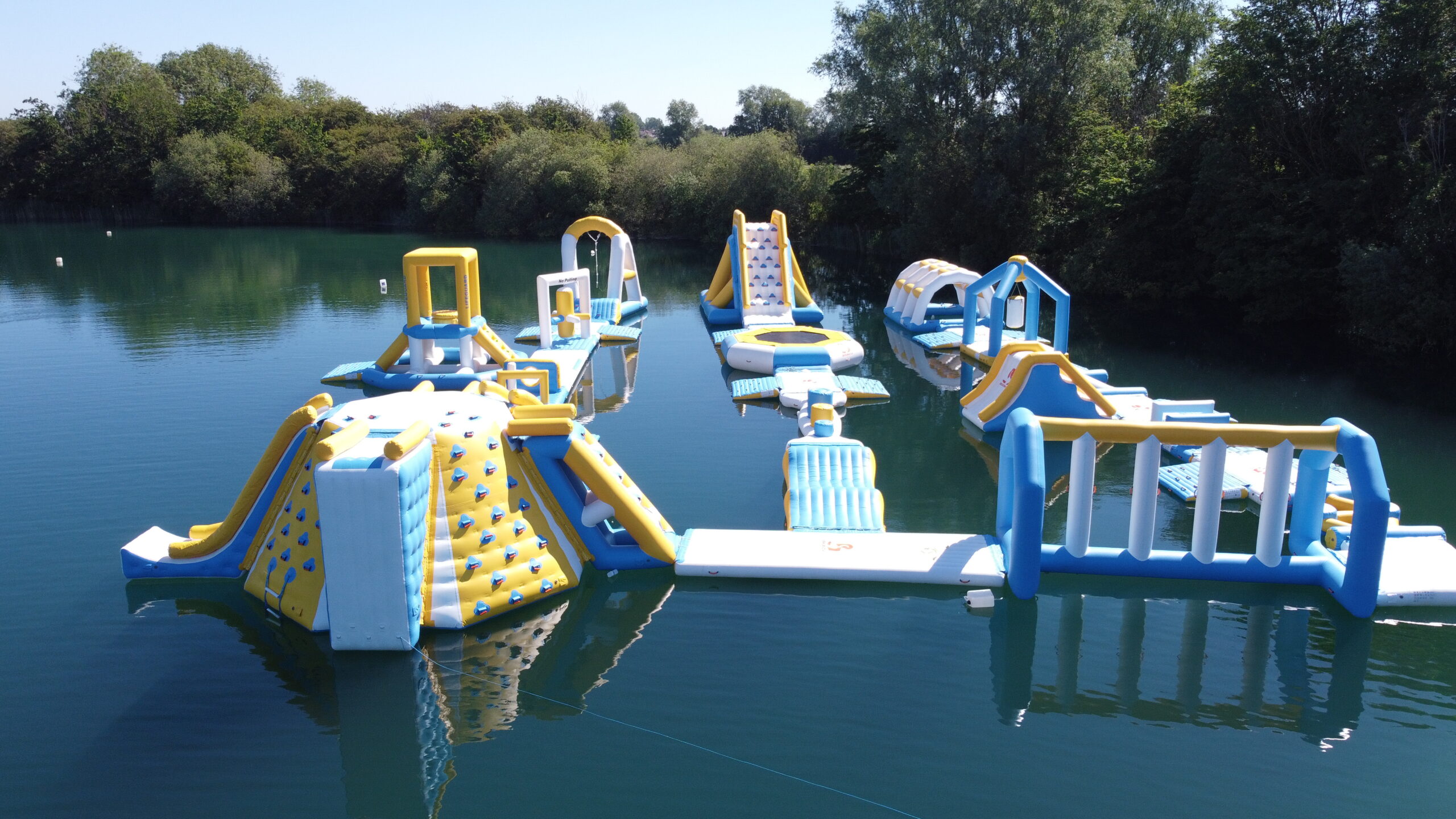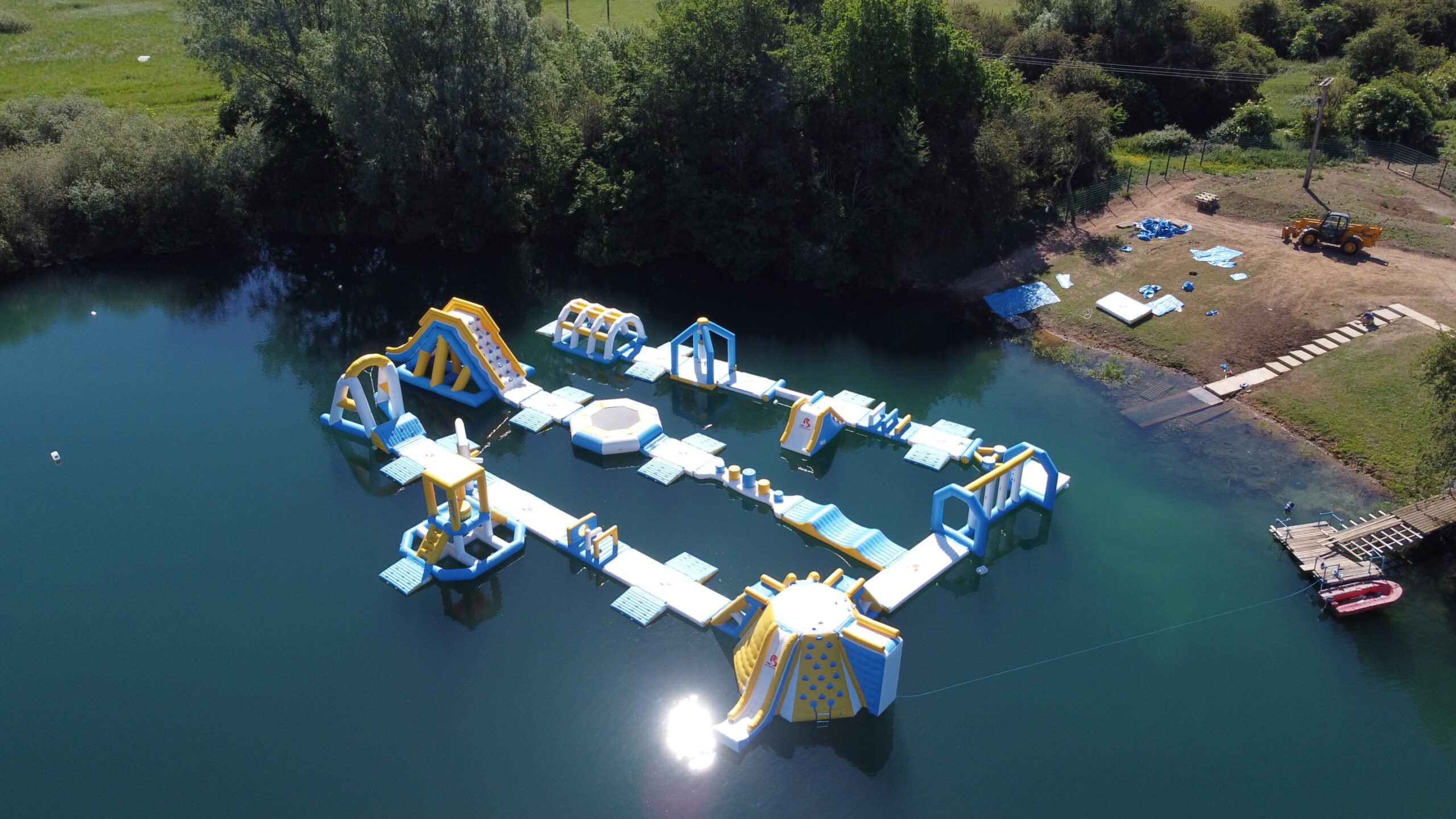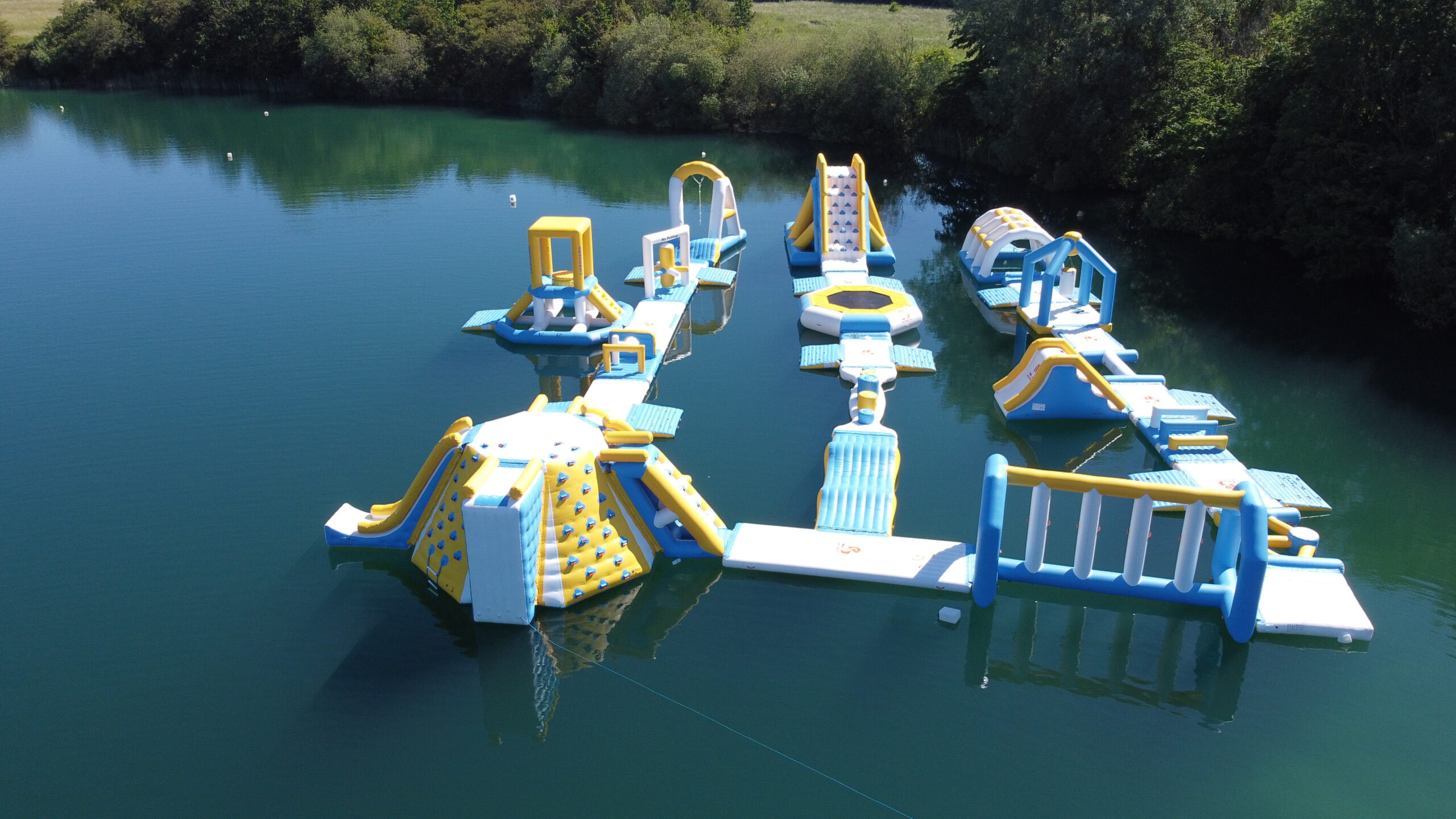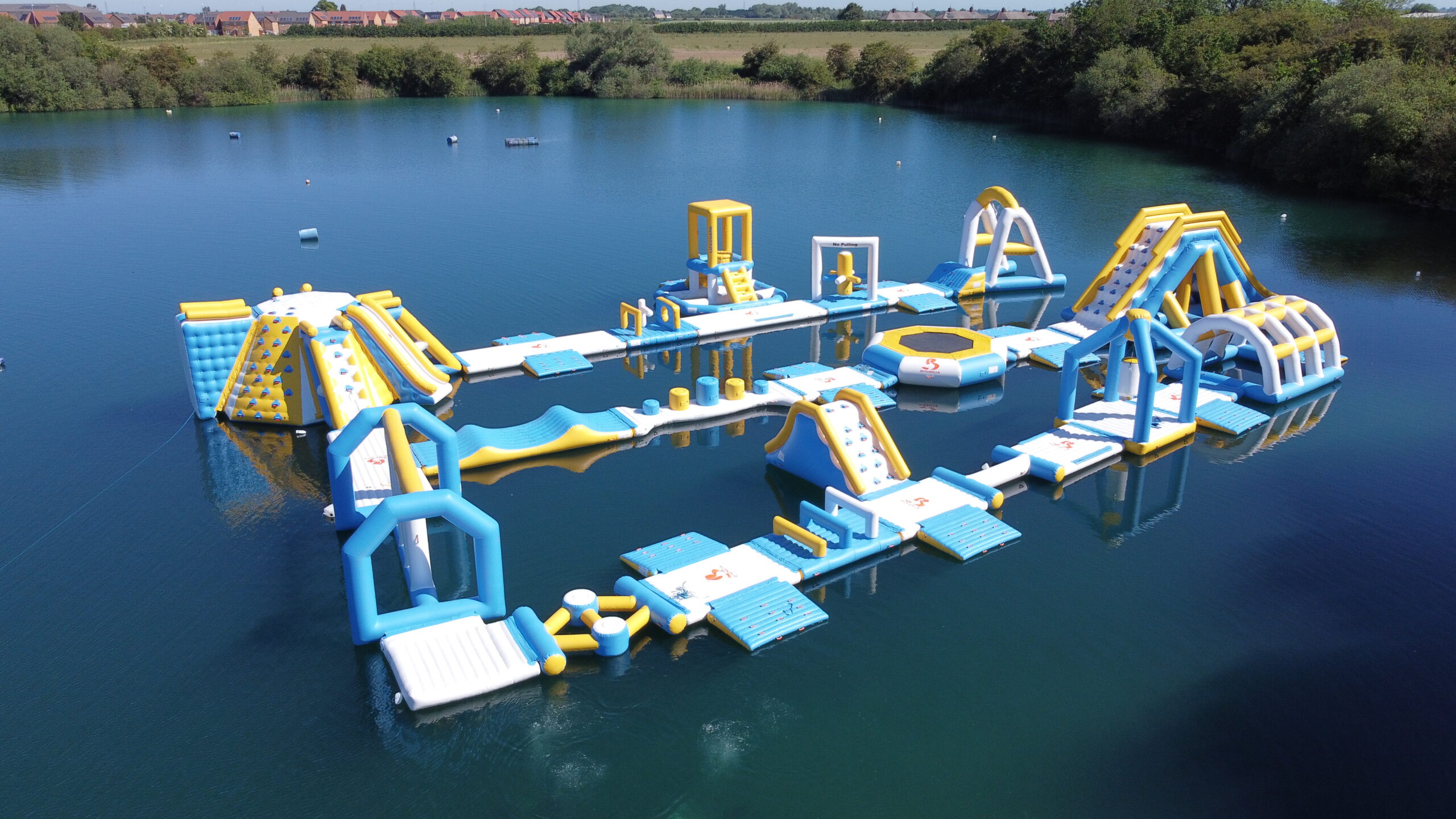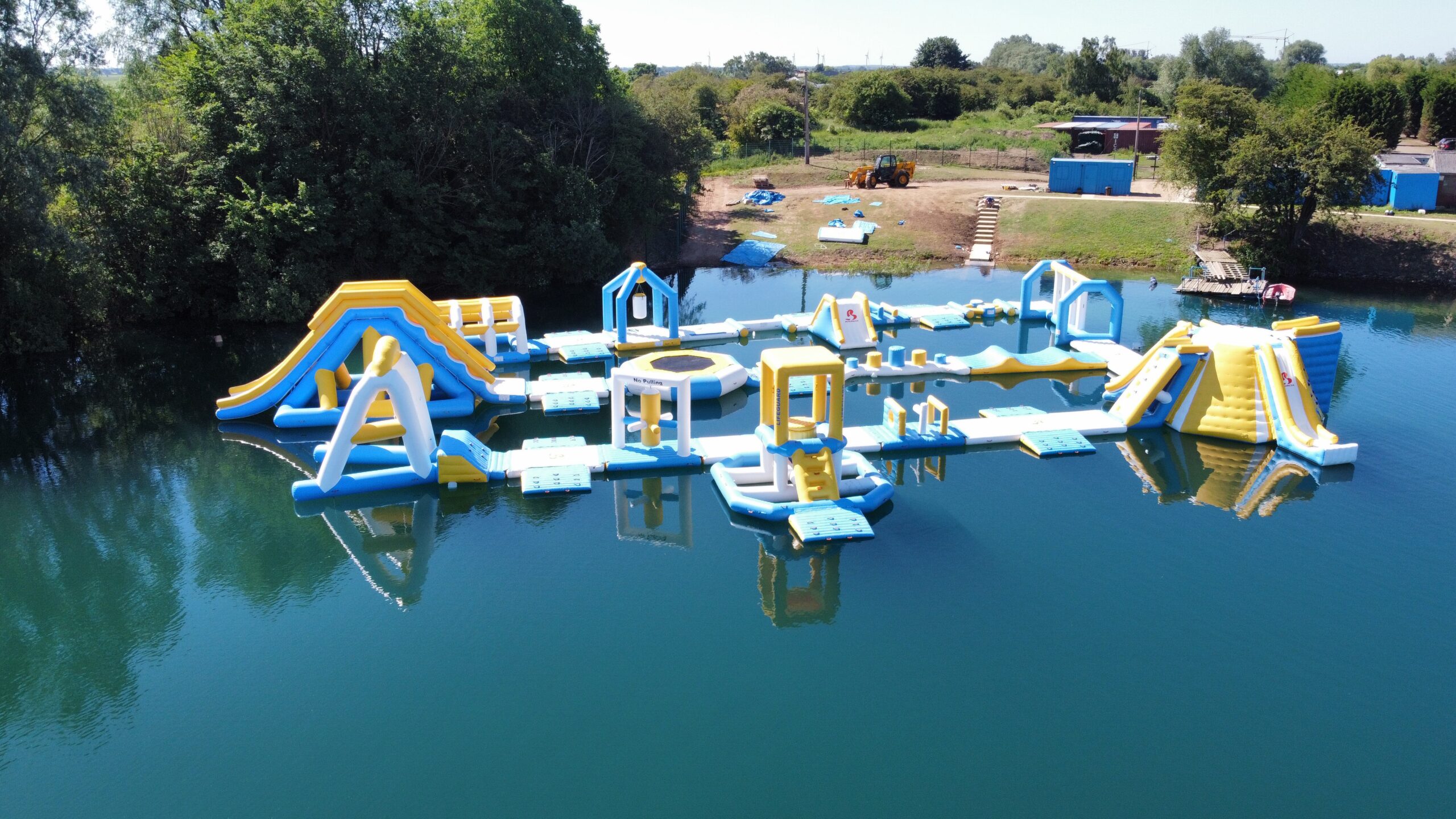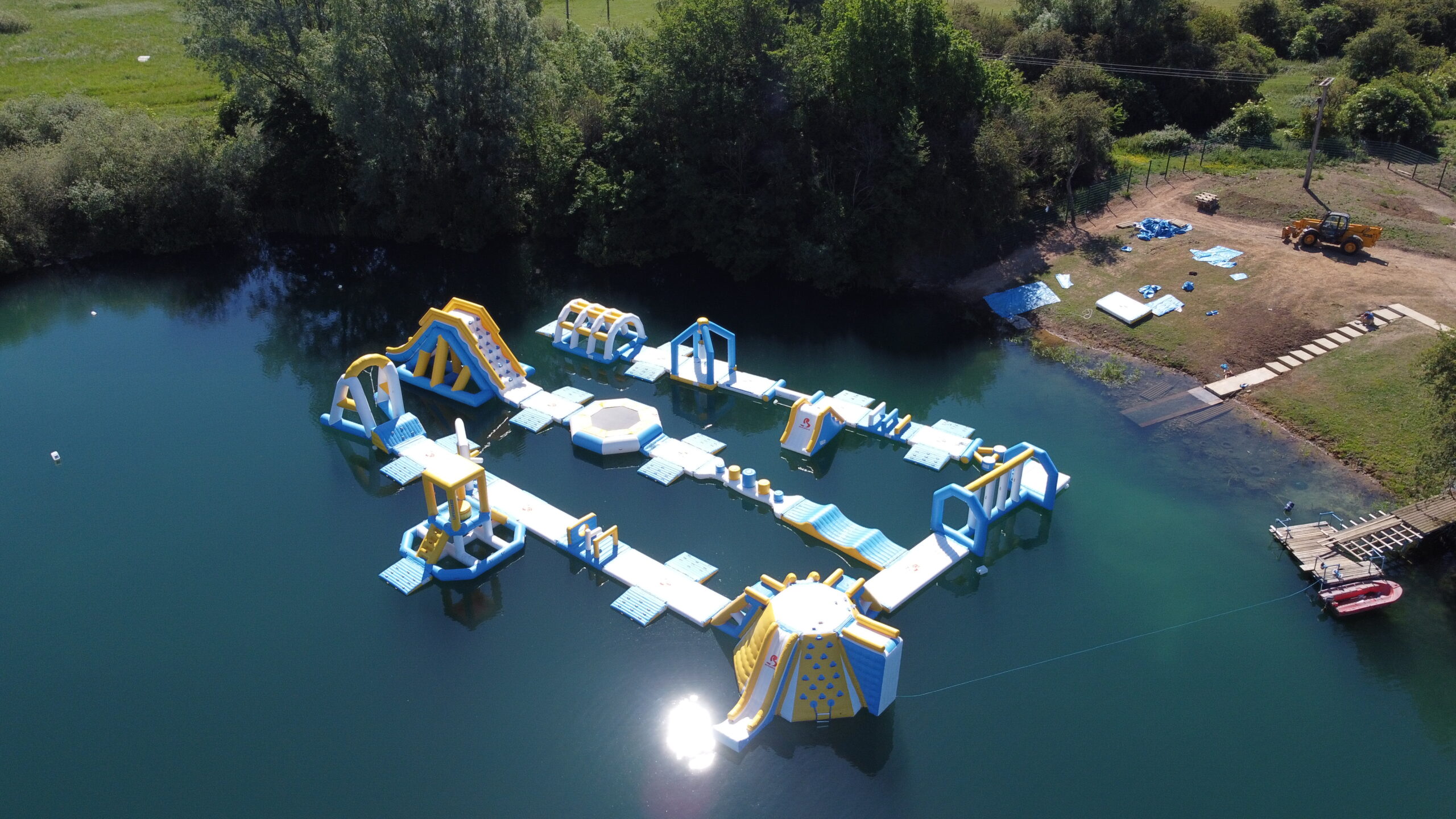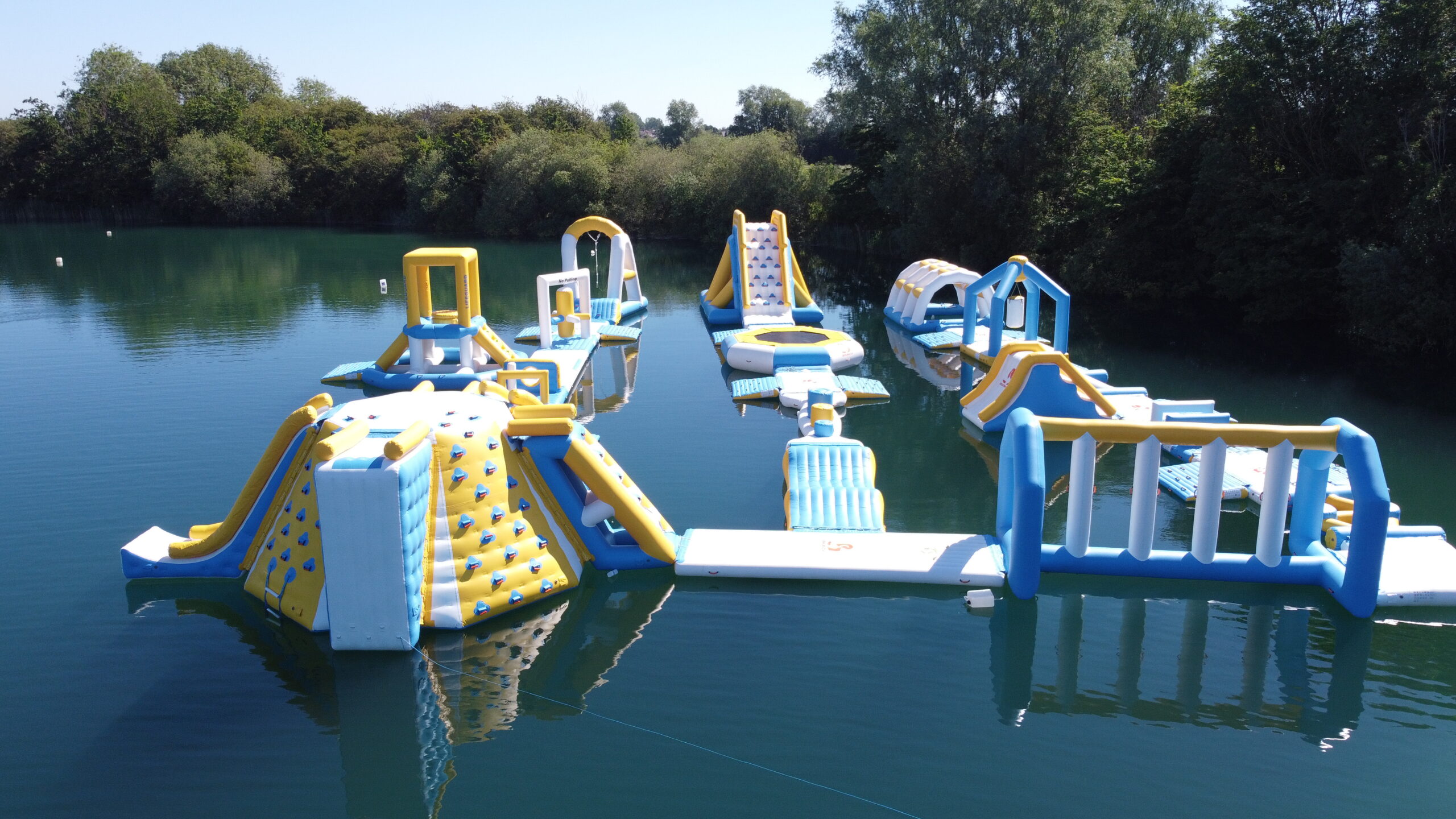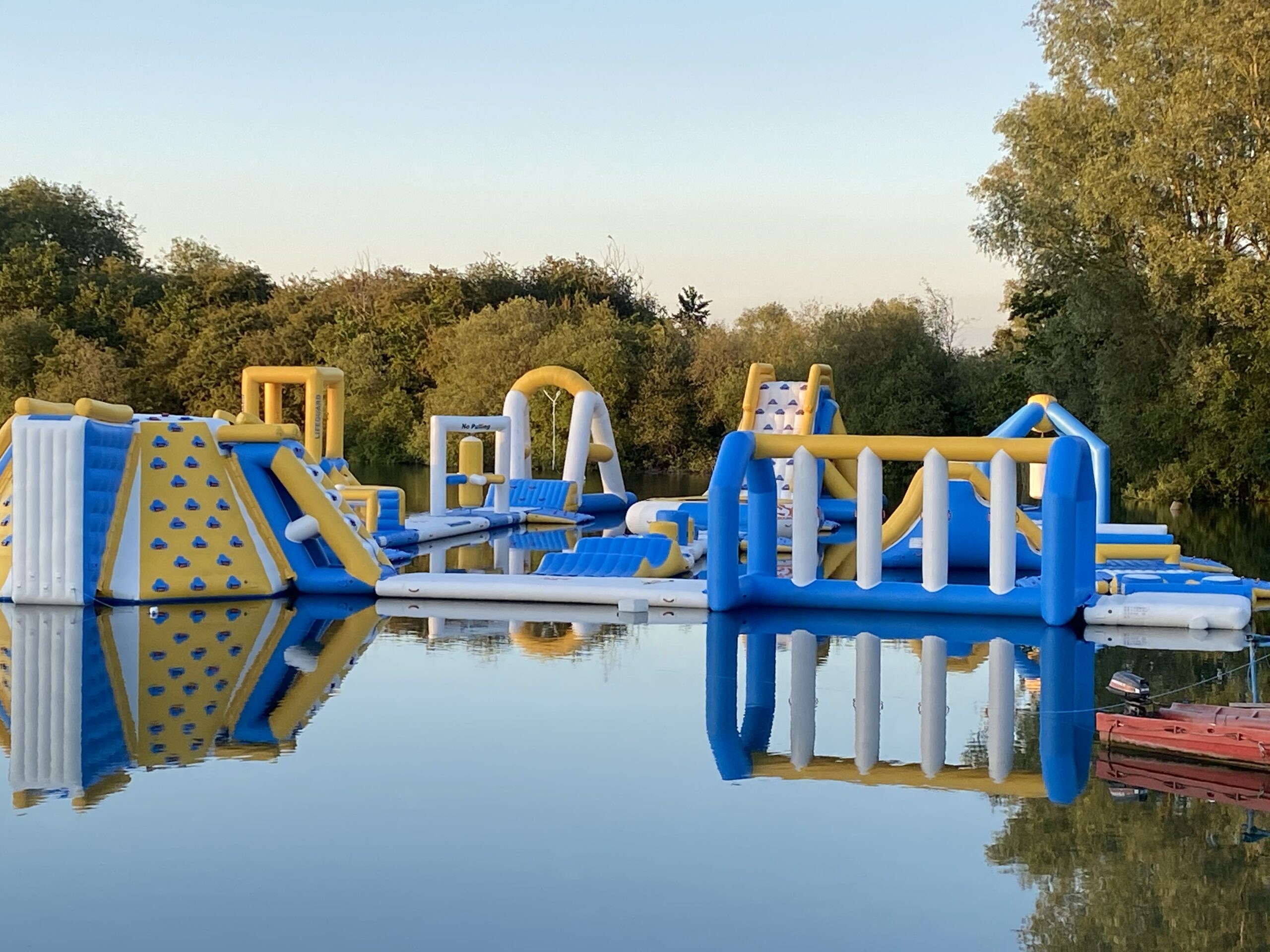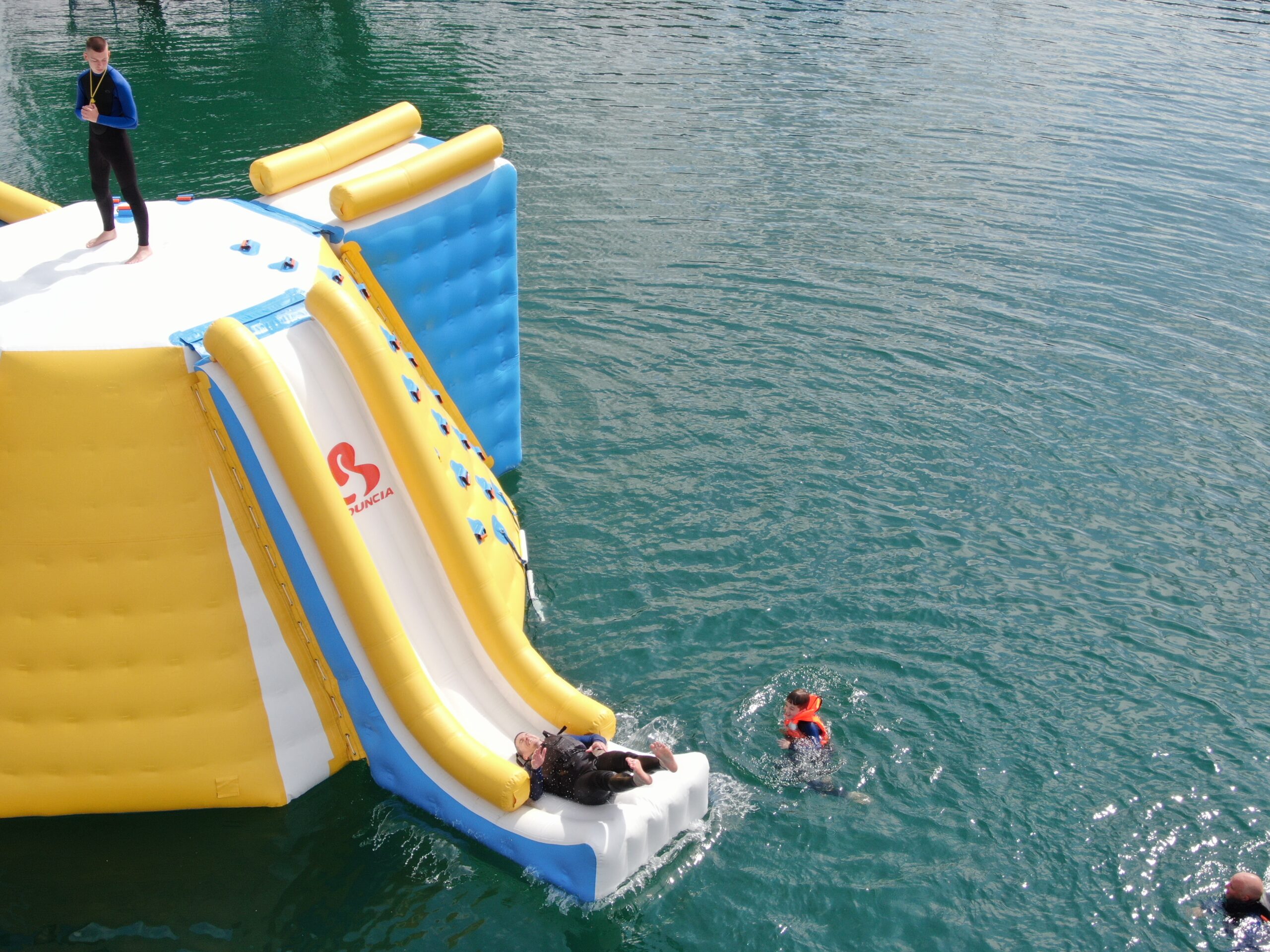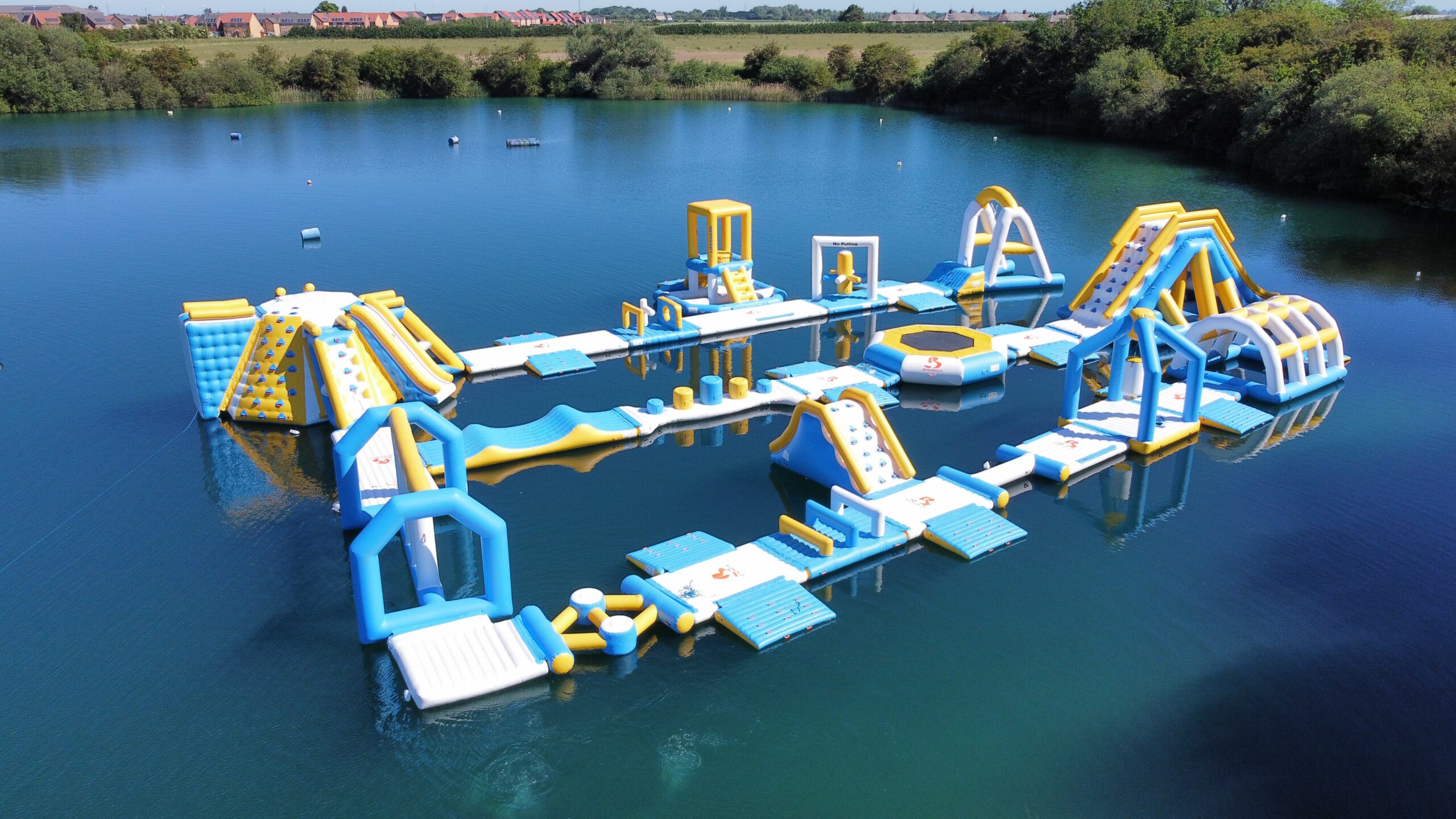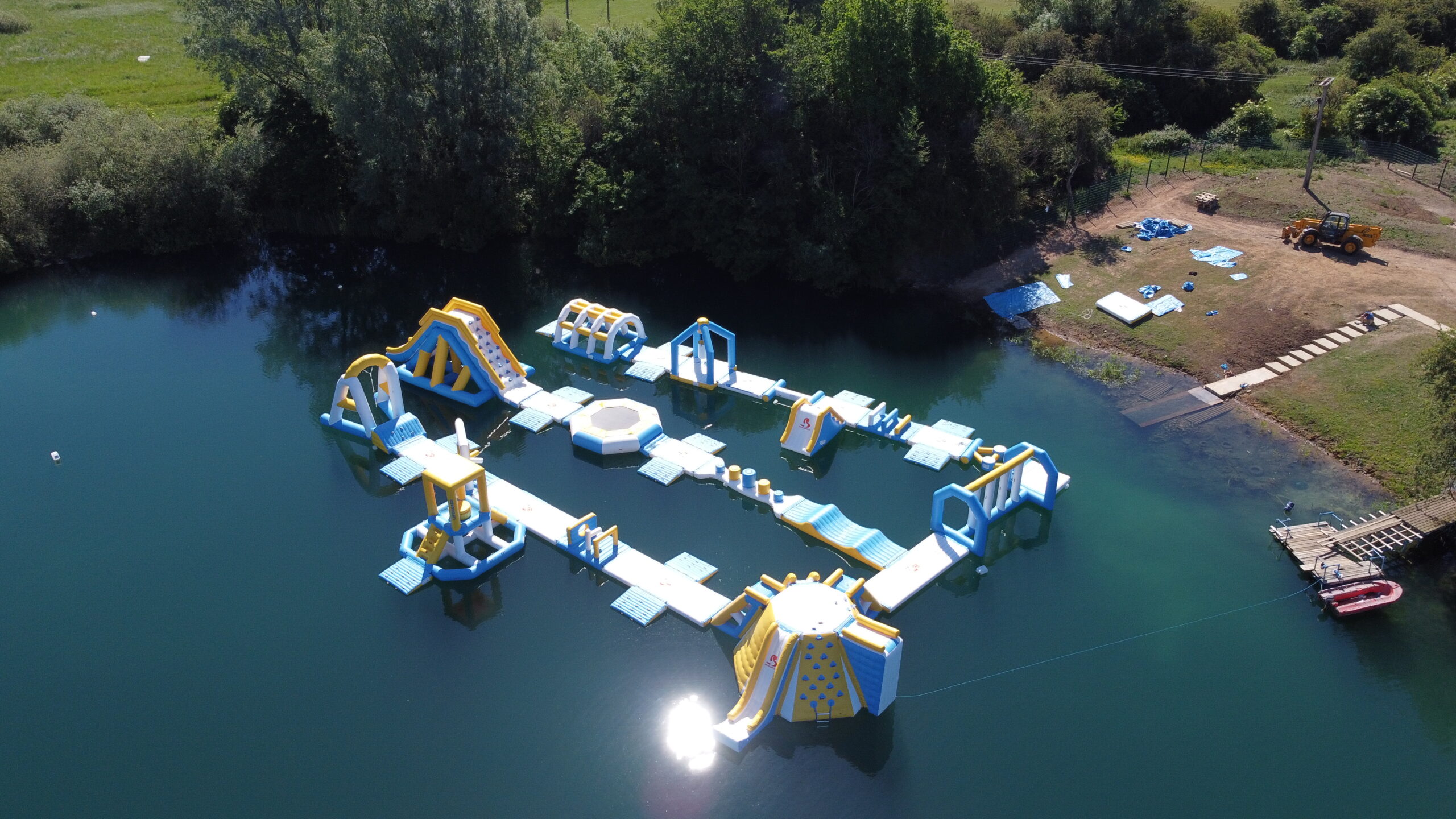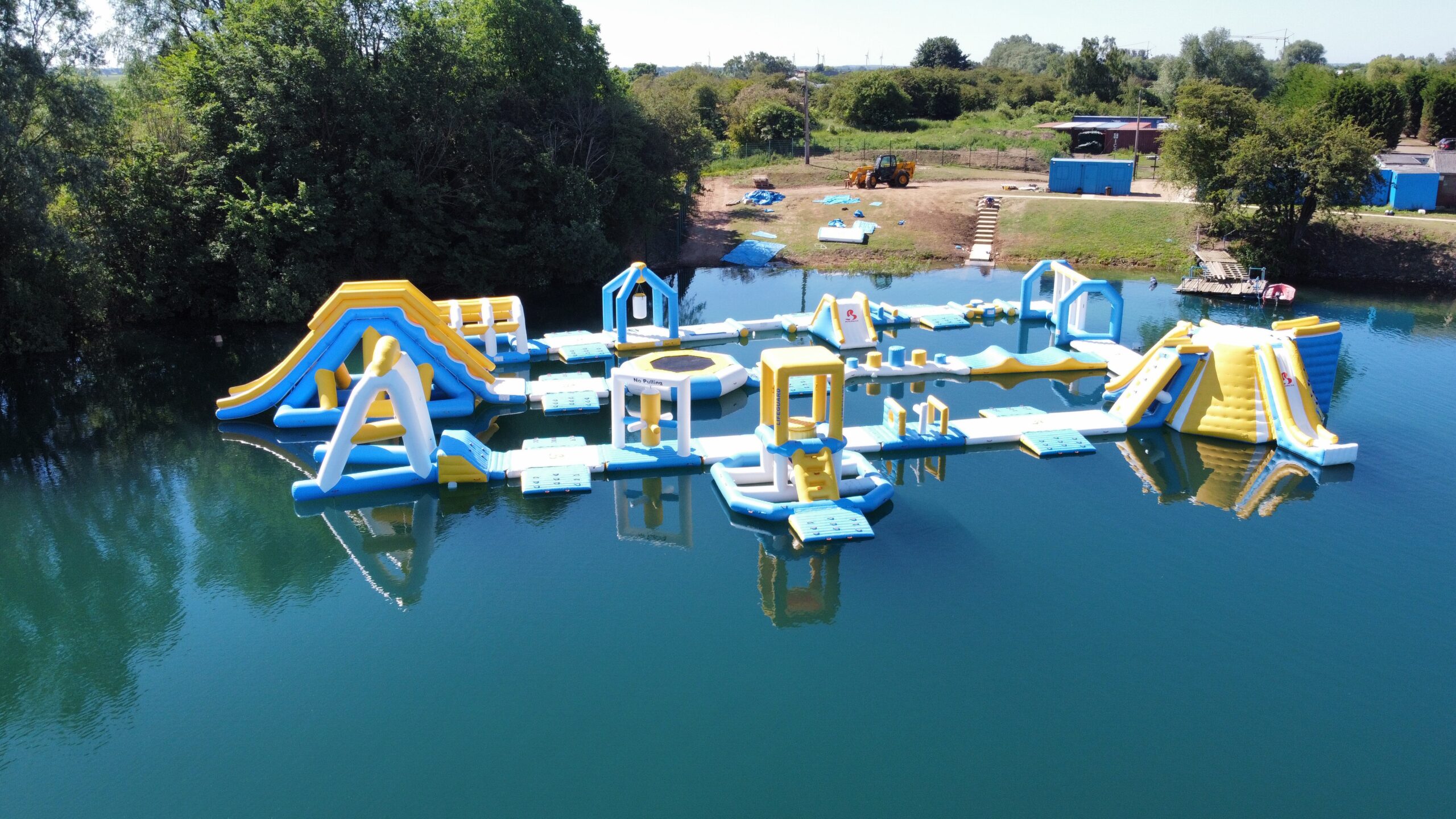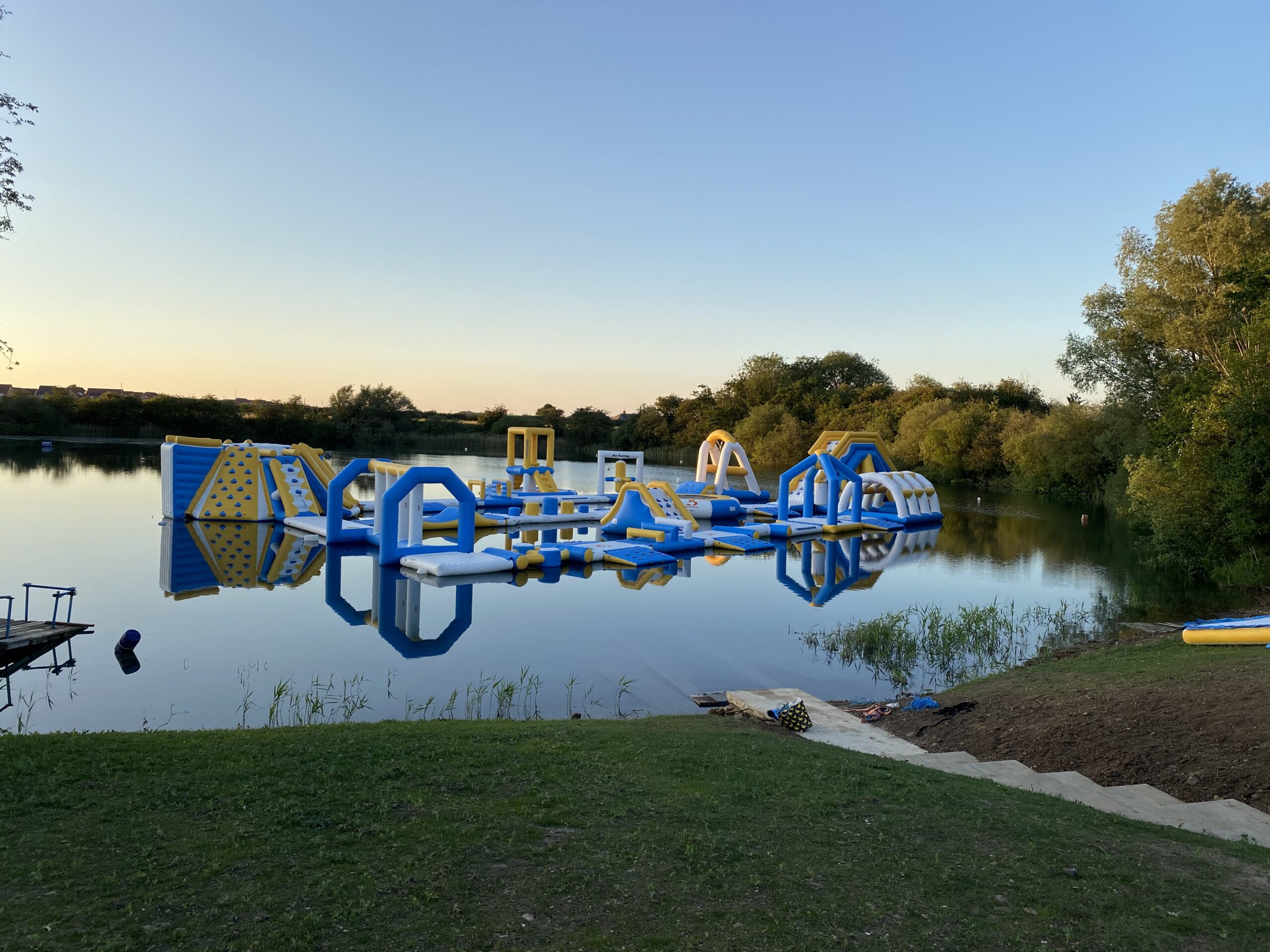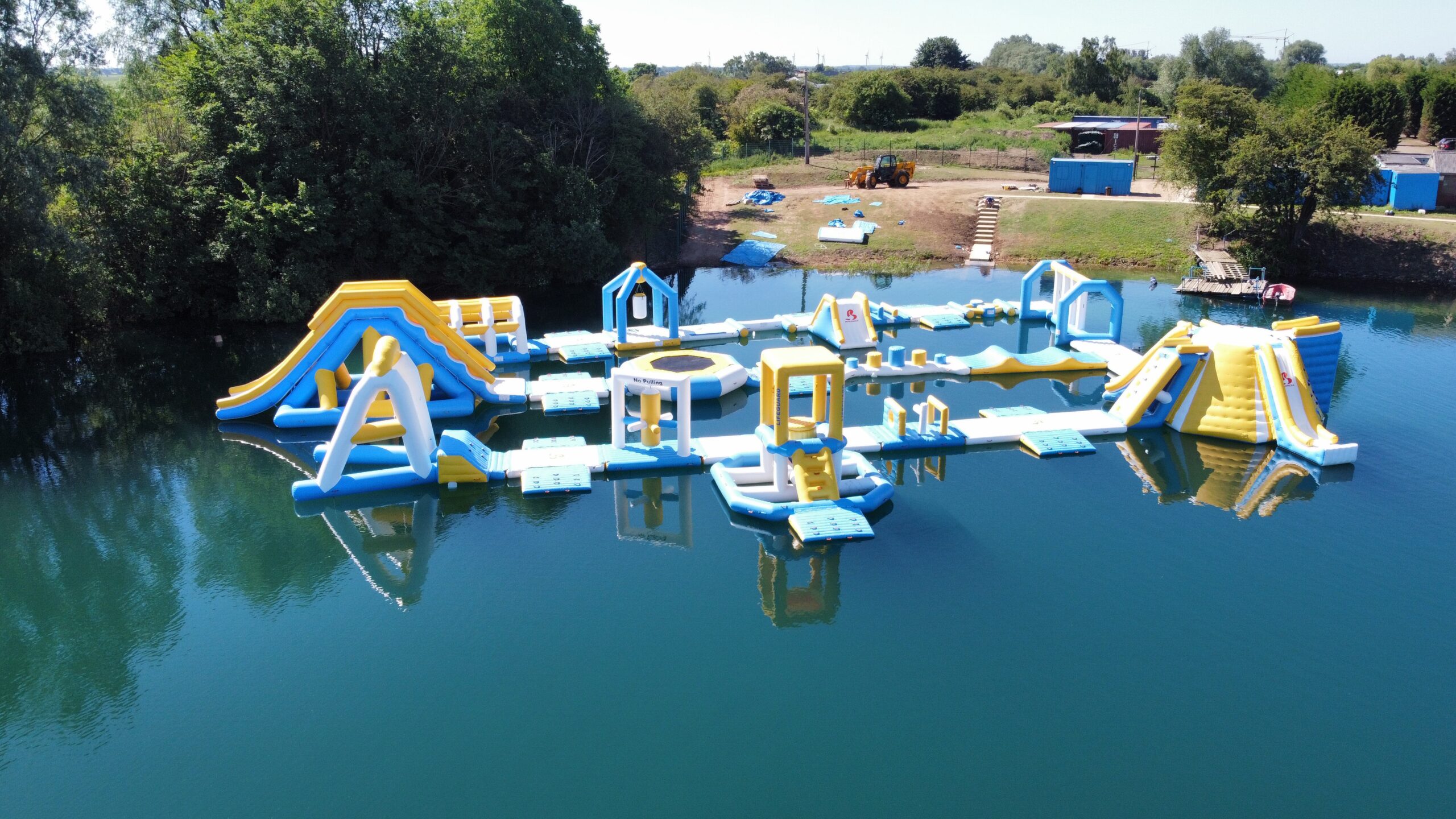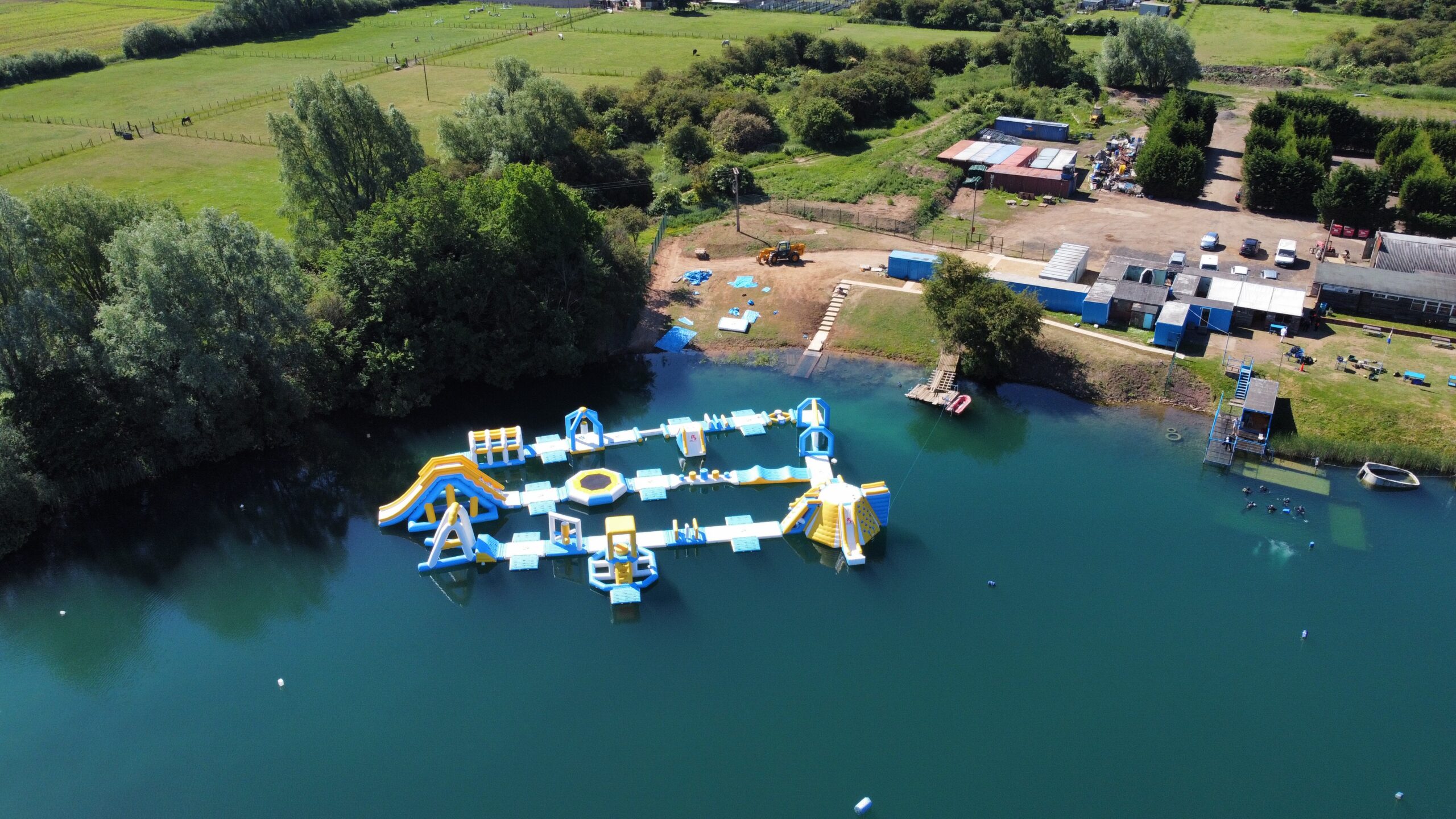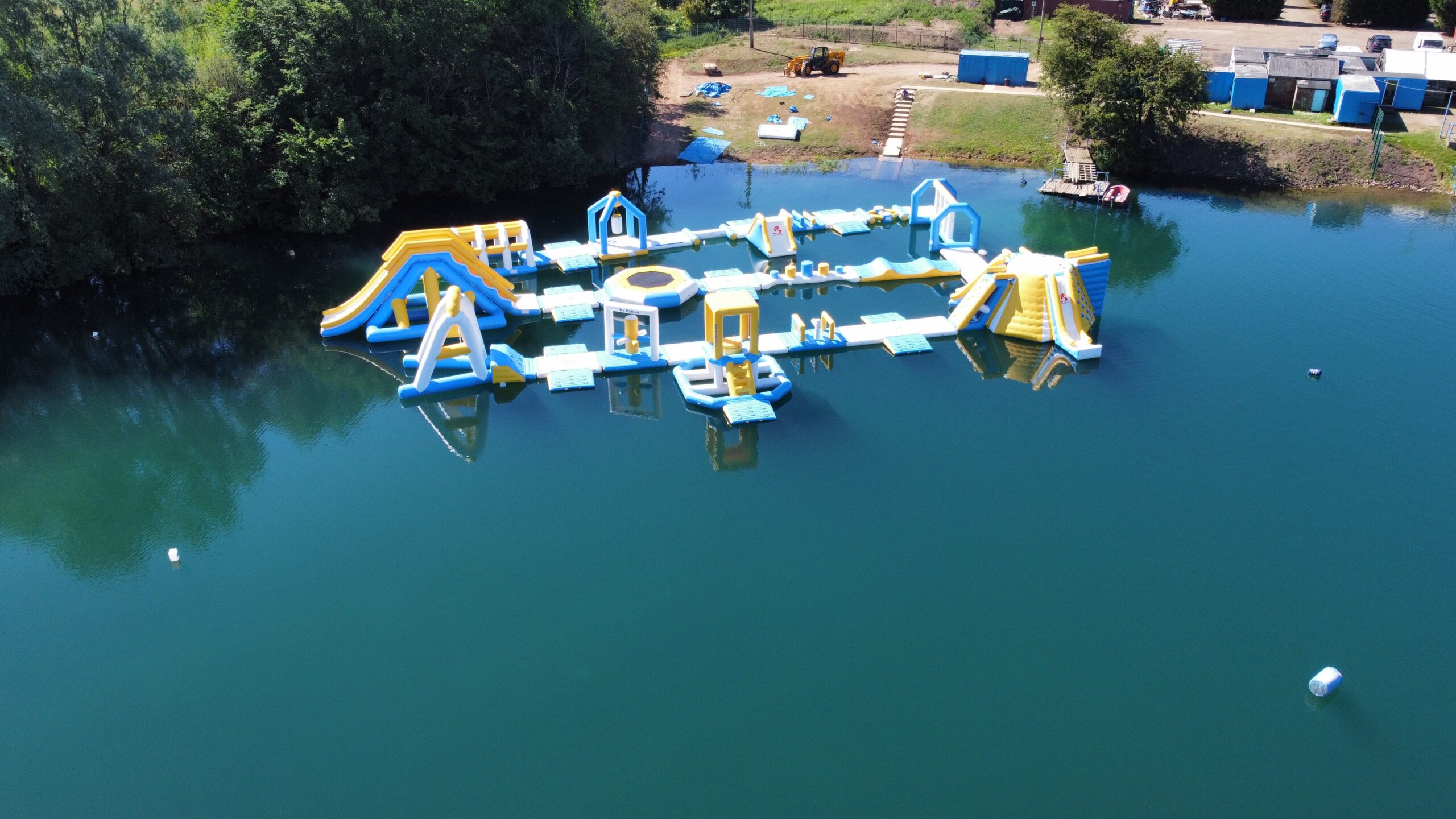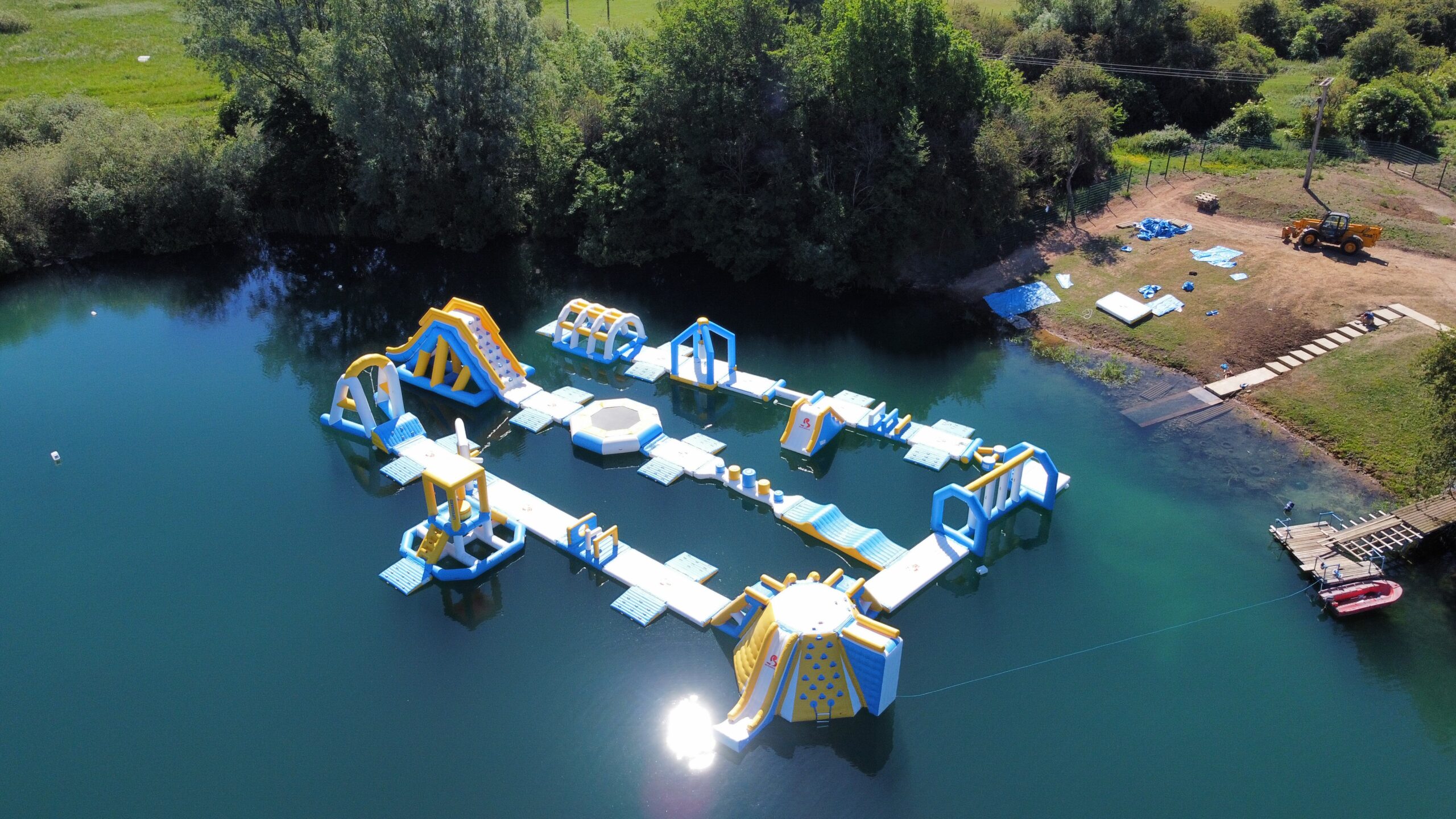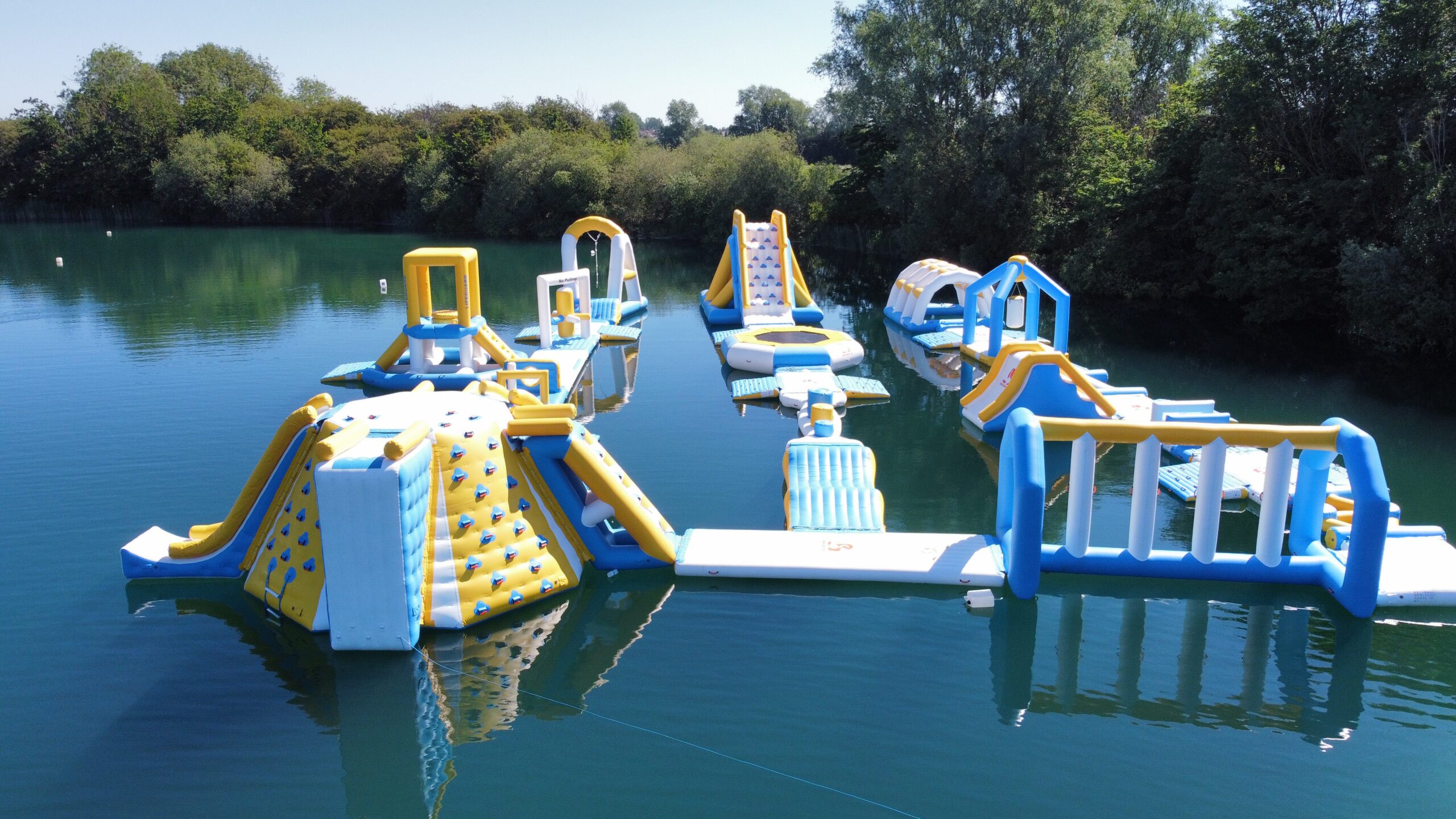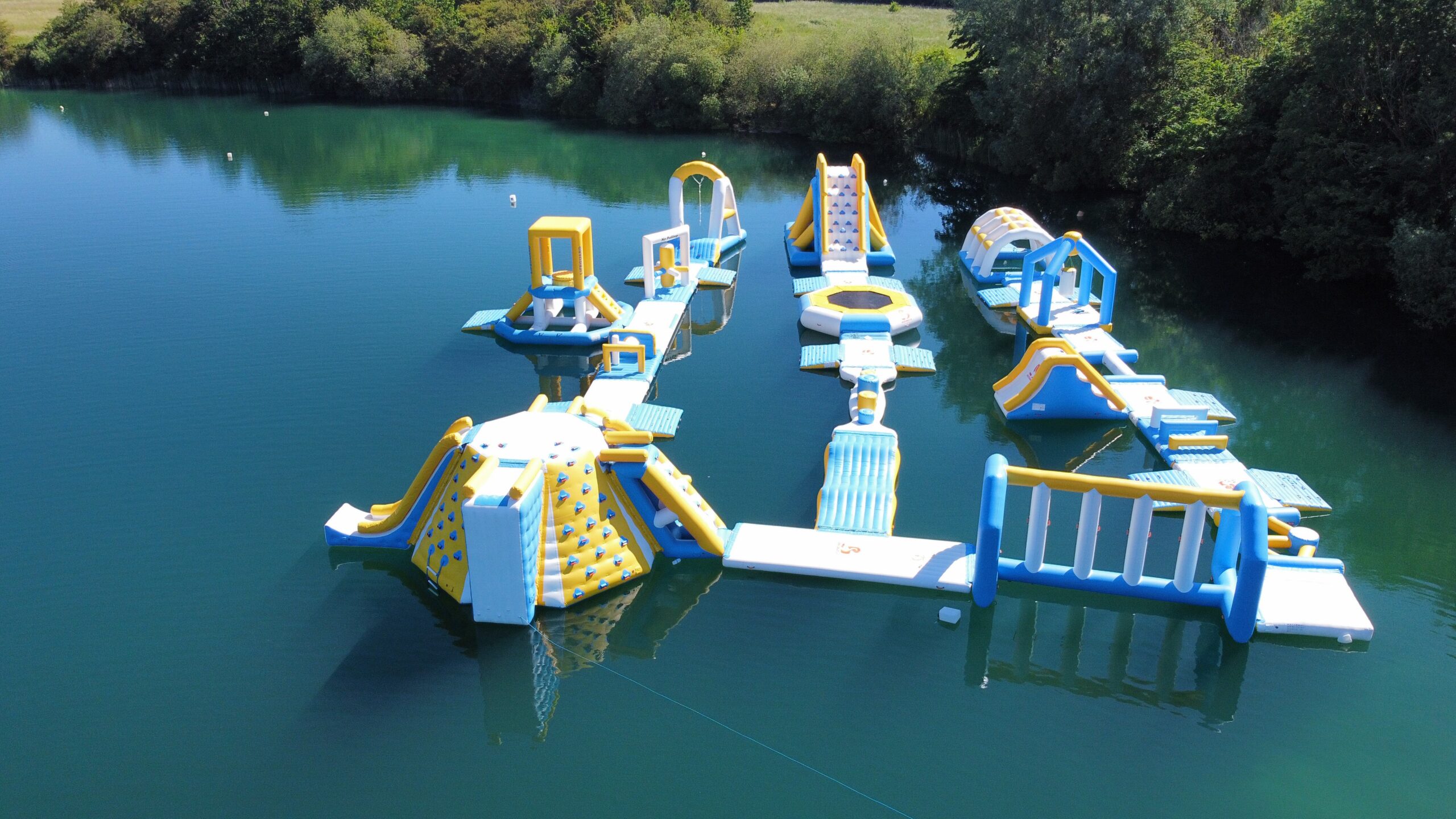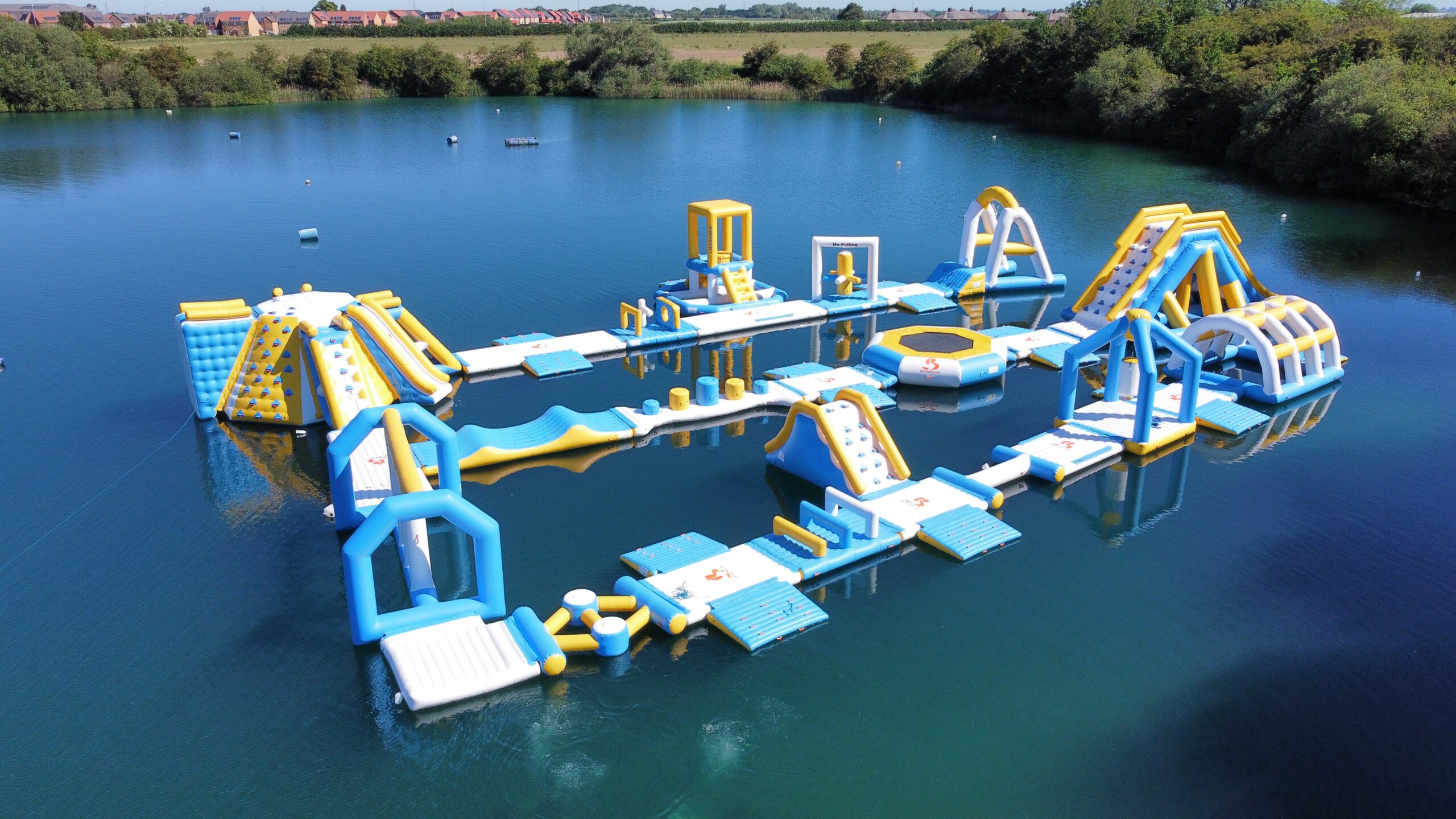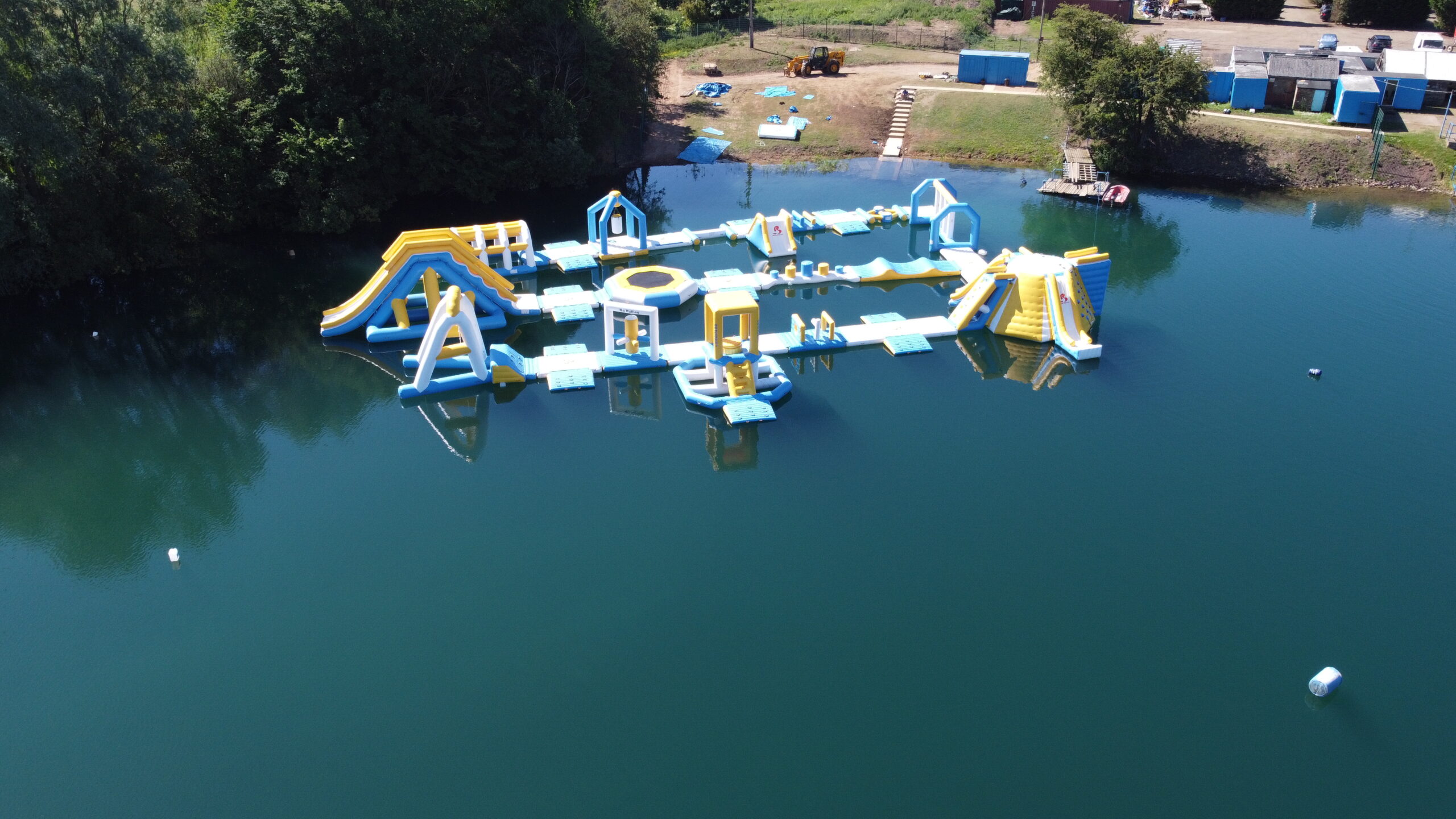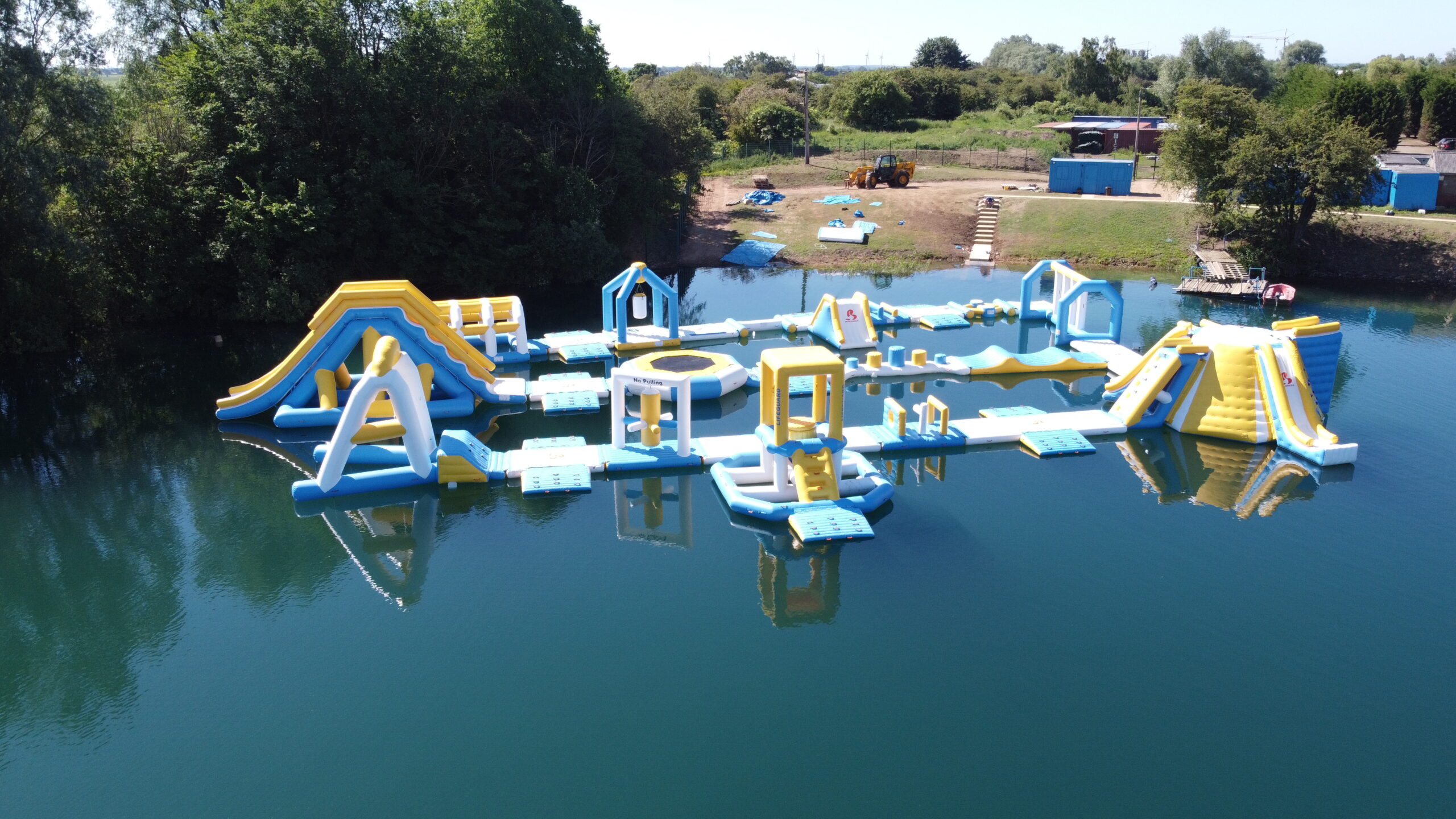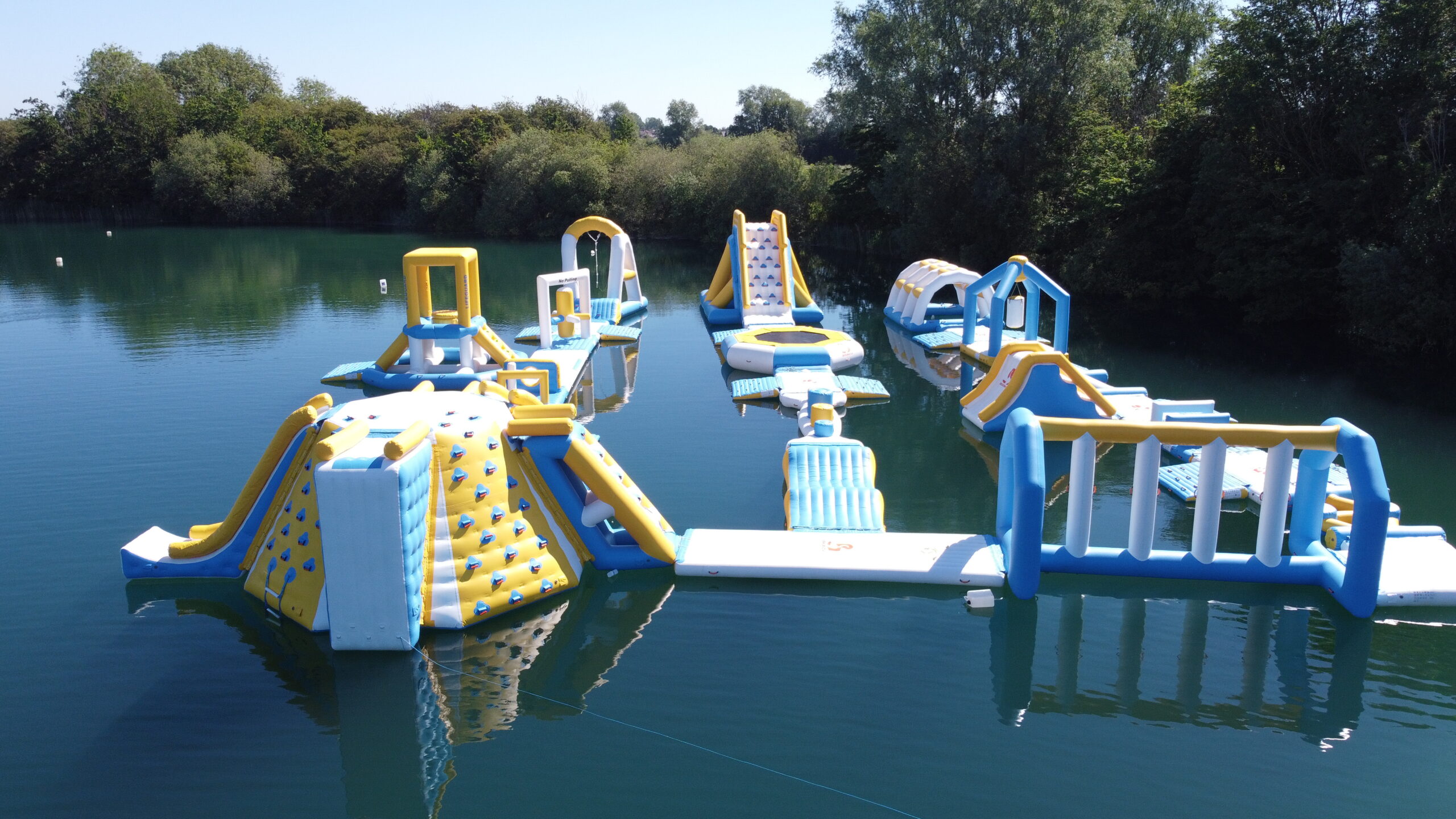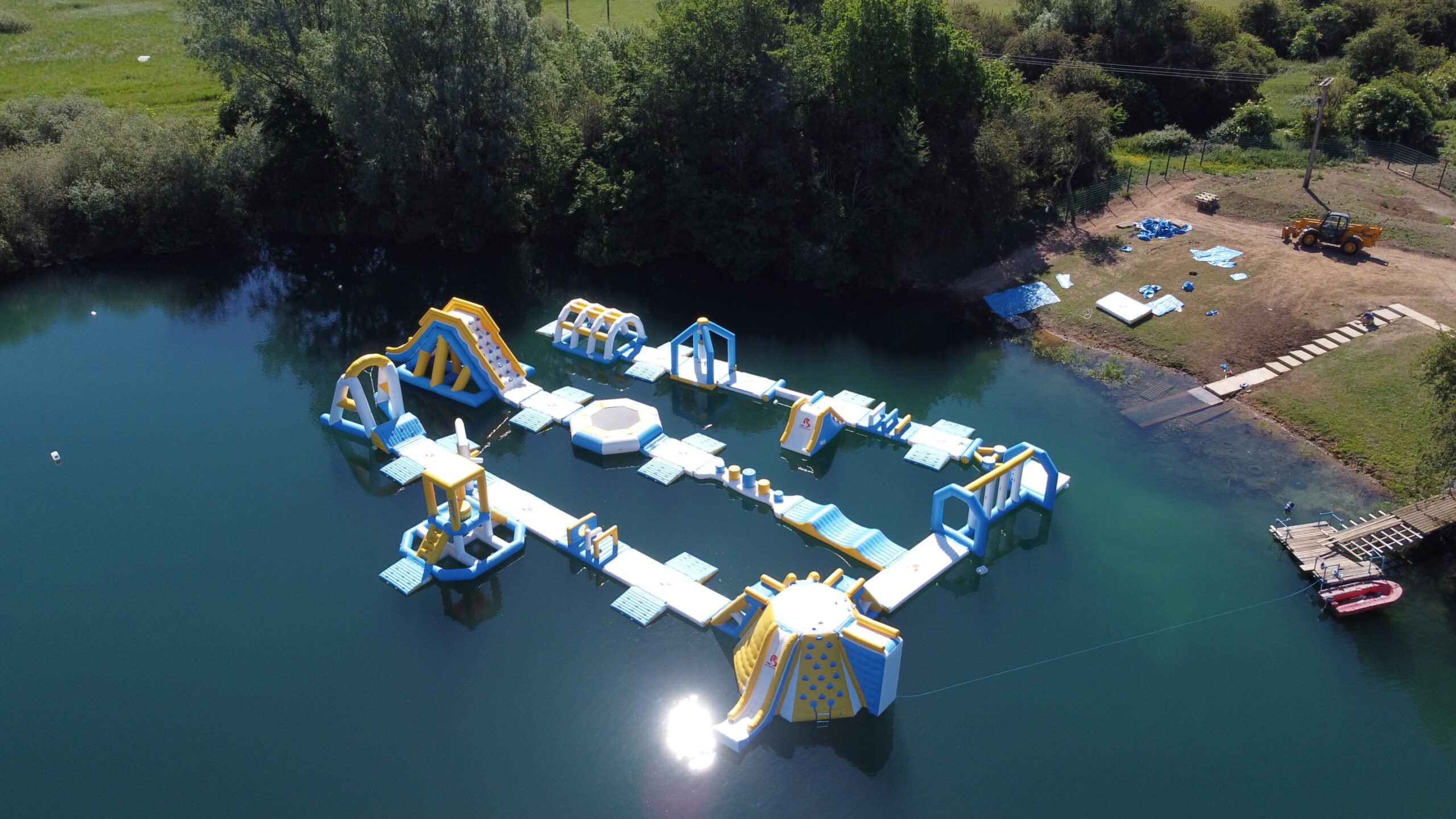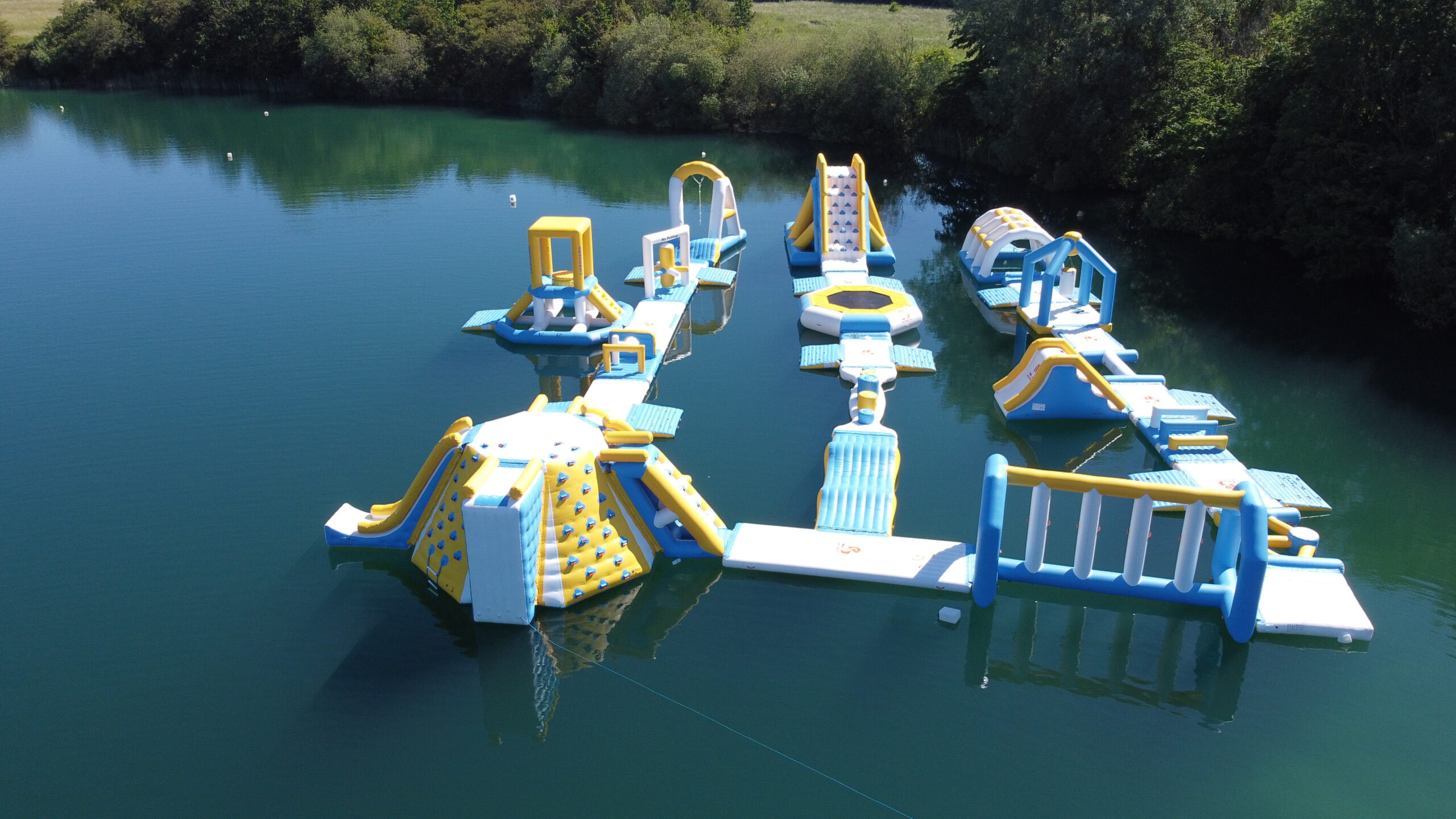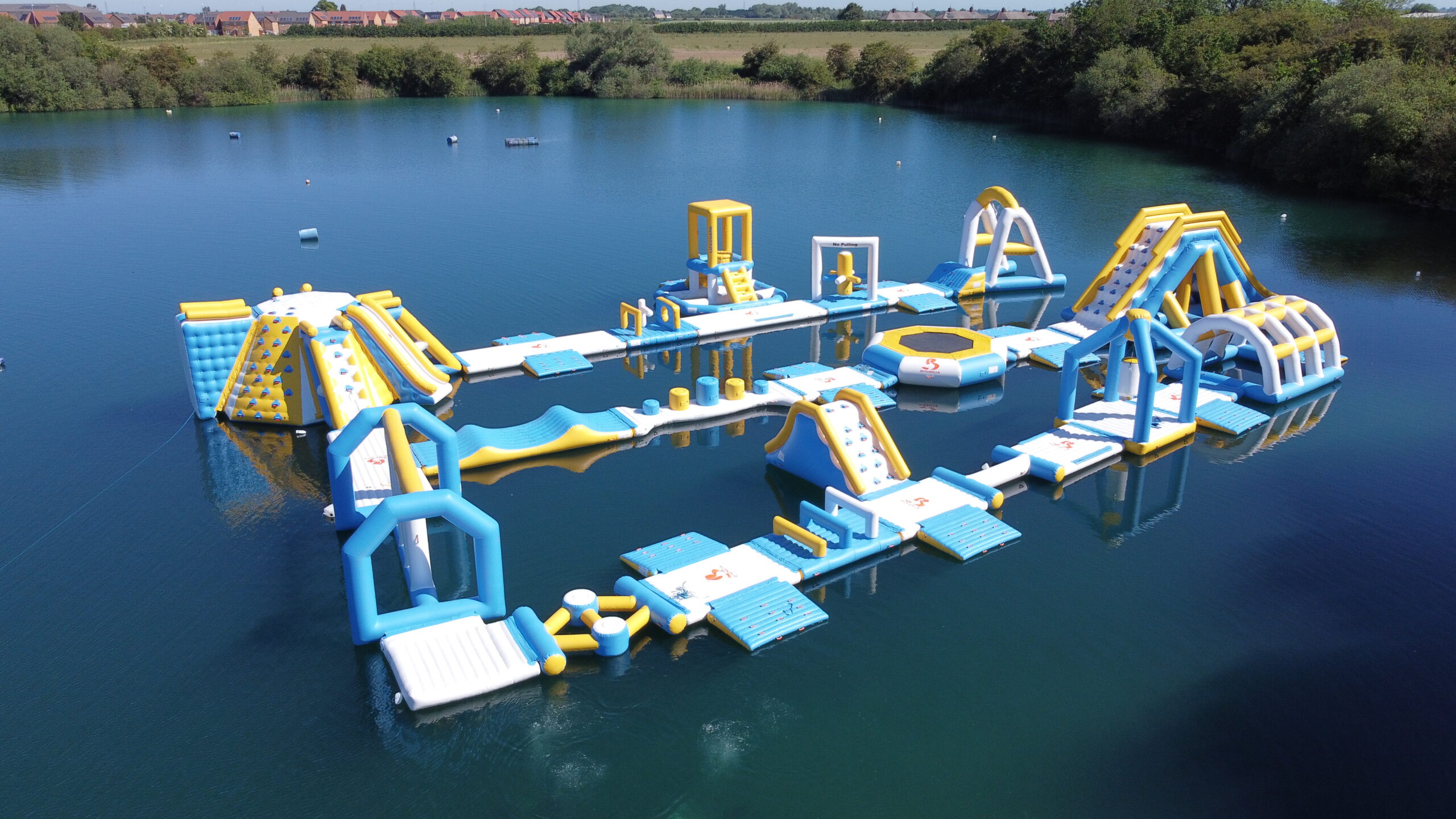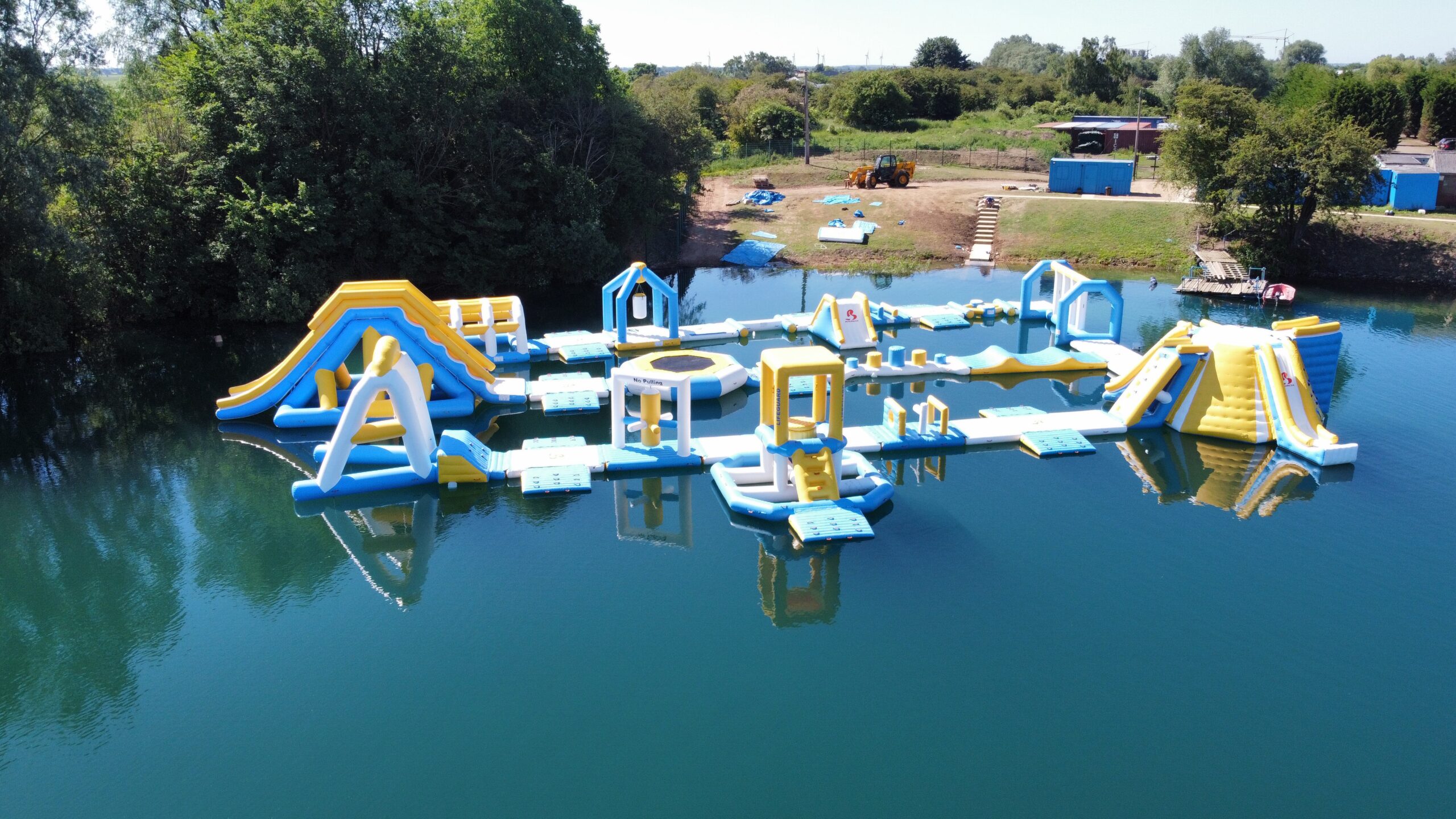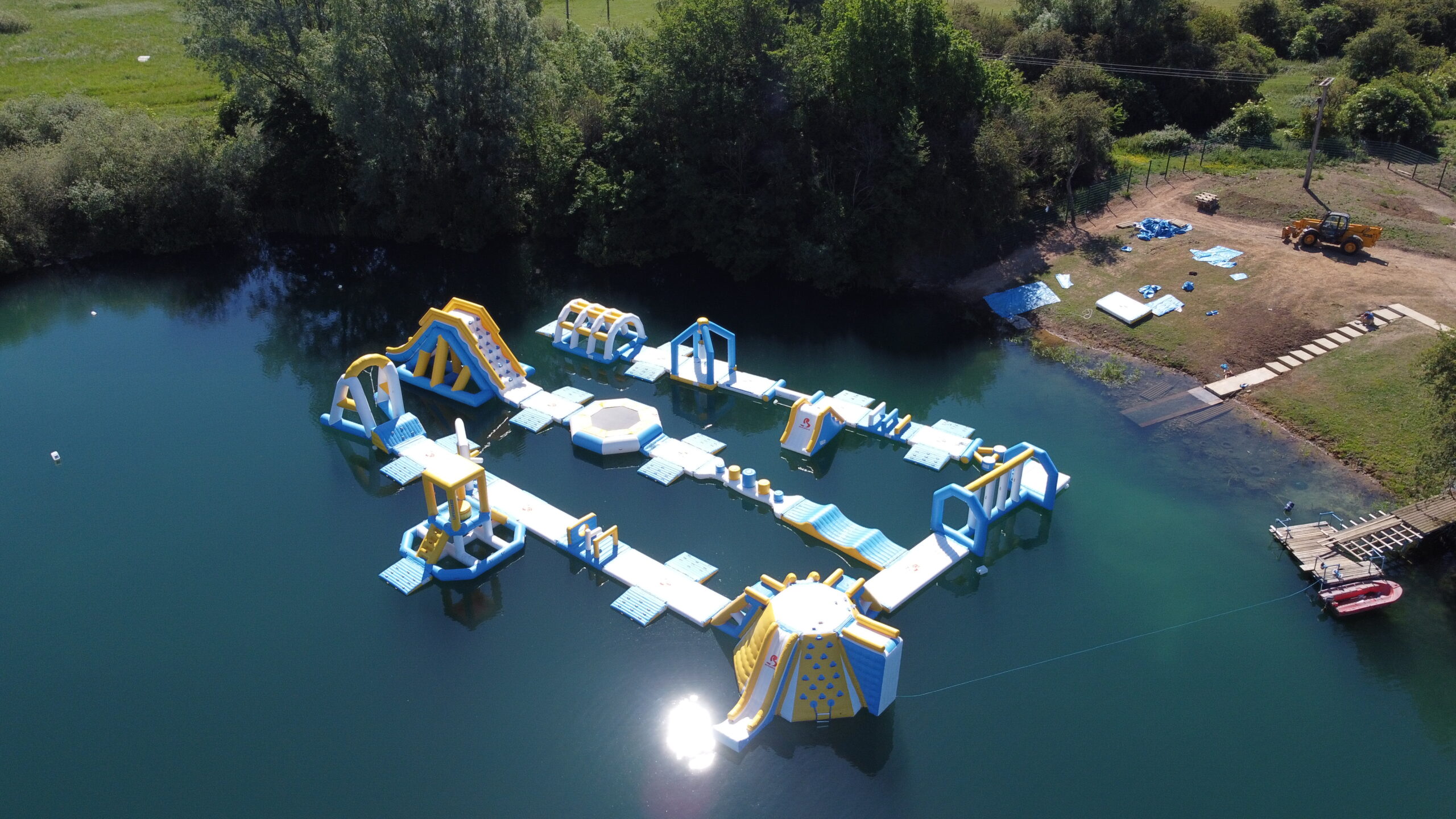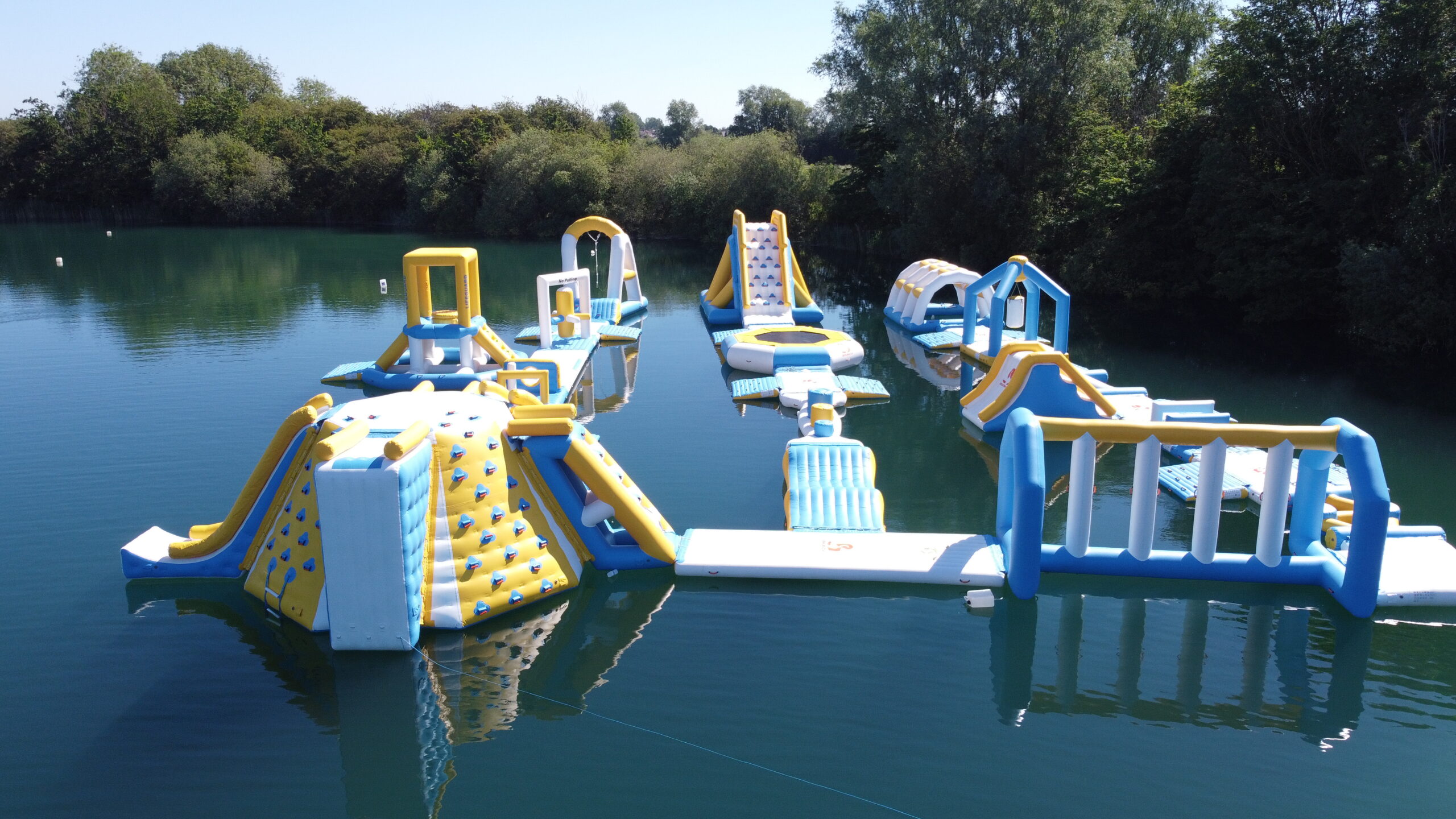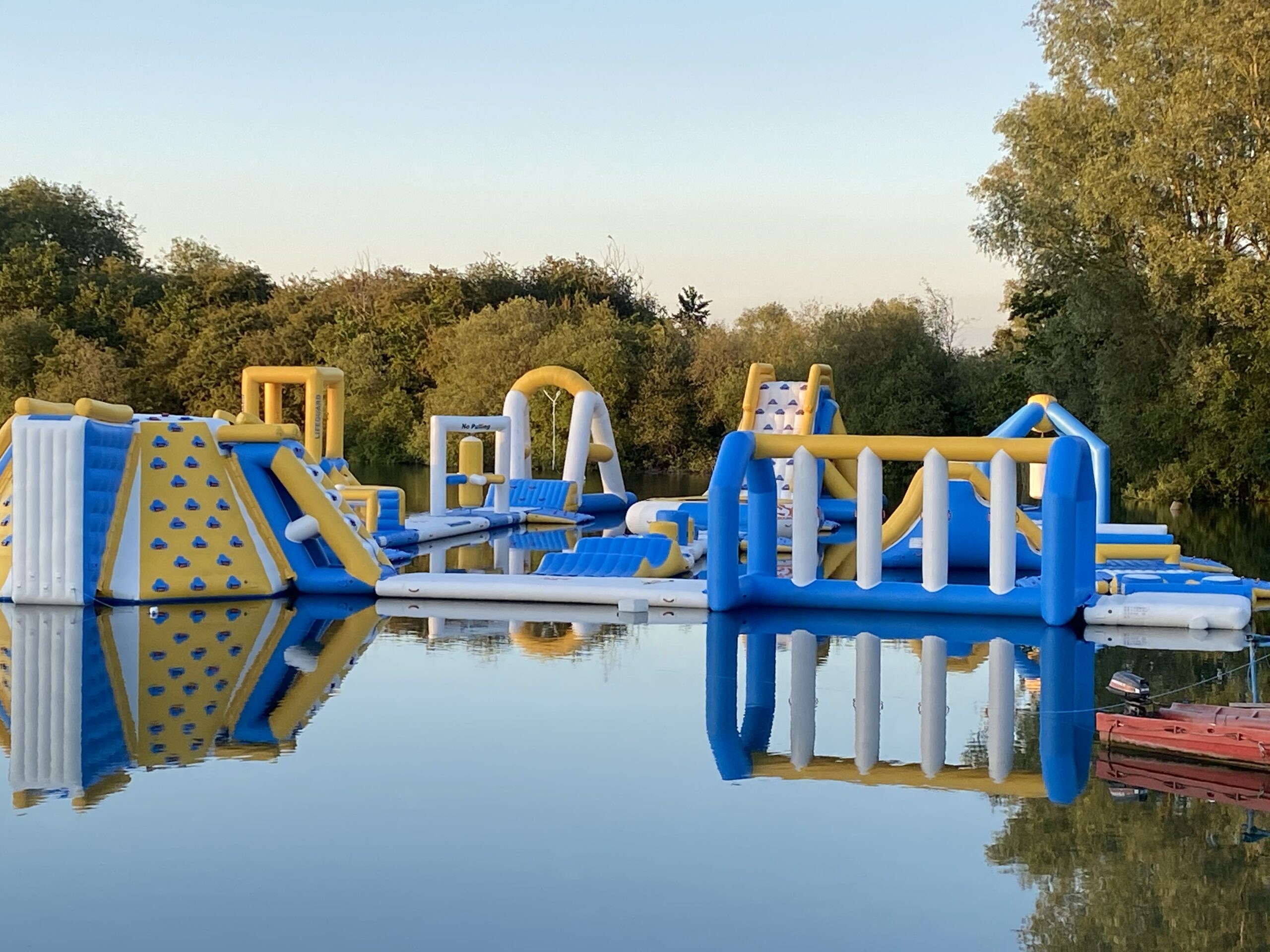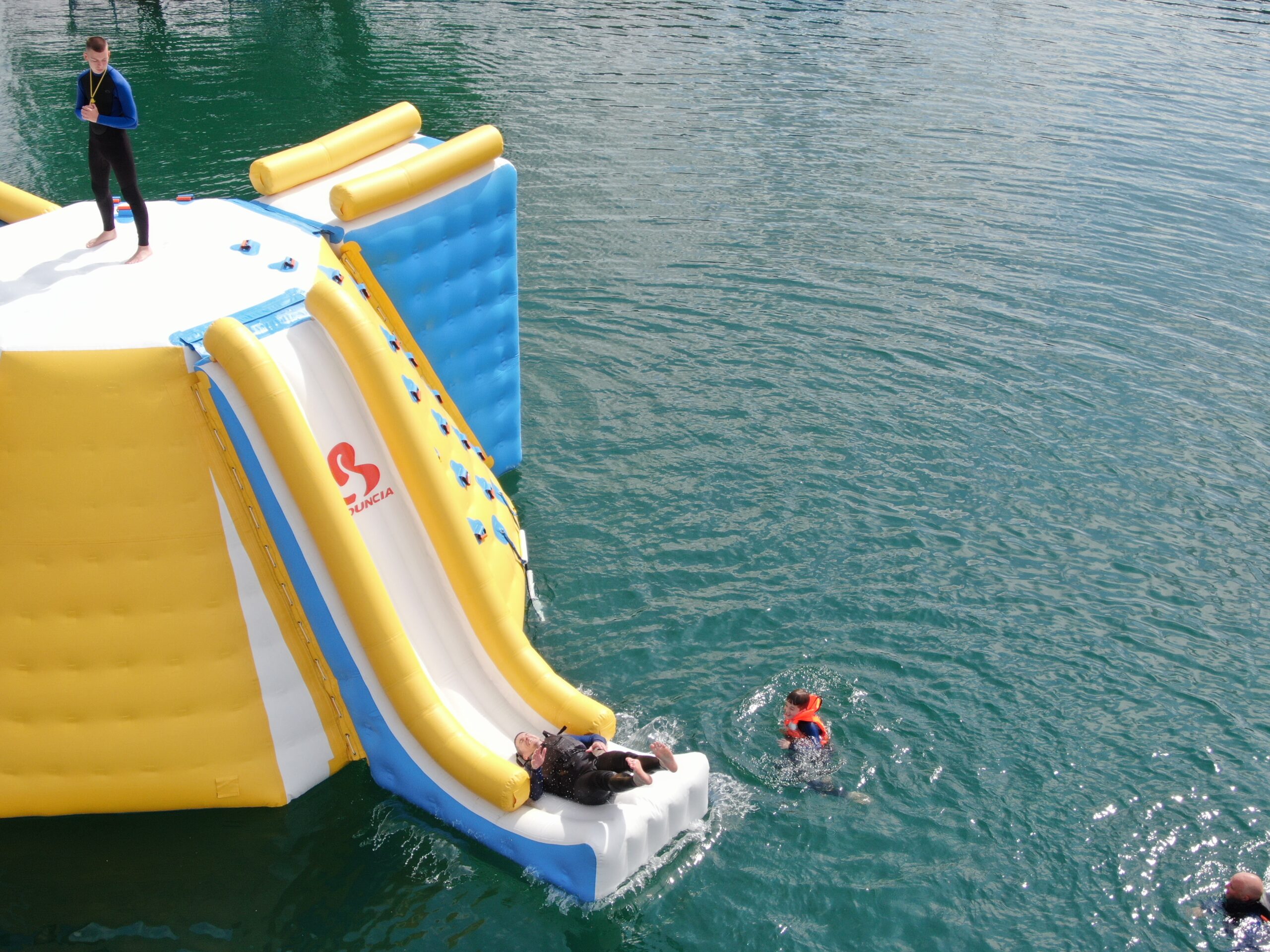 Thanks to everyone who visited last summer – it has been great to meet you all.
We are now busy getting ready for the coming season. We'll be opening soon with more fun for the family, and new inflatable features and water activities. For the 2022 season, we are introducing even more exciting features, together with a limited number of season passes for aquapark enthusiasts. We have also been busy over the winter, building a new refreshment facility in the aquapark area, which will replace the old clubhouse cafeteria. We have increased the number of wetsuits and buoyancy aids we have available, and now offer watersports helmets to all aquapark users.
Our inflatable aquapark is designed to entertain both adults and juniors, with features of different heights and challenges. Come and spend an activity packed session with friends, family and colleagues, to rediscover what it means to have serious fun again, as summer is no fun when there is no water!
Fenland Aquapark is your must visit local destination for thrills, spills, splashes and dashes whilst sliding, jumping and bouncing; especially as the weather warms up.
We offer individual, family and group passes.
This unique and unusual outdoor experience is an ideal way to have fun! It's a great way to celebrate a birthday, as a team building experience with your work colleagues, or for a stag and hen do. You could even use it for fitness training, in a healthy outdoor environment.
We may not allow alcohol on the aquapark, but you can certainly get "wet 'n'wild" before going on that pub crawl!
How about a birthday celebration? A session on Fenland Aquapark is perfect to create a memorable day for children and adults alike.
We want all our guests to have as much fun as possible and be well looked after. We pride ourselves in having a clean and safe lake for everyone who visits.
Each and every wetsuit and buoyancy aid is cleaned and hung to dry after every use; therefore we make every effort to ensure that visitors will receive a clean and dry suit for their session.