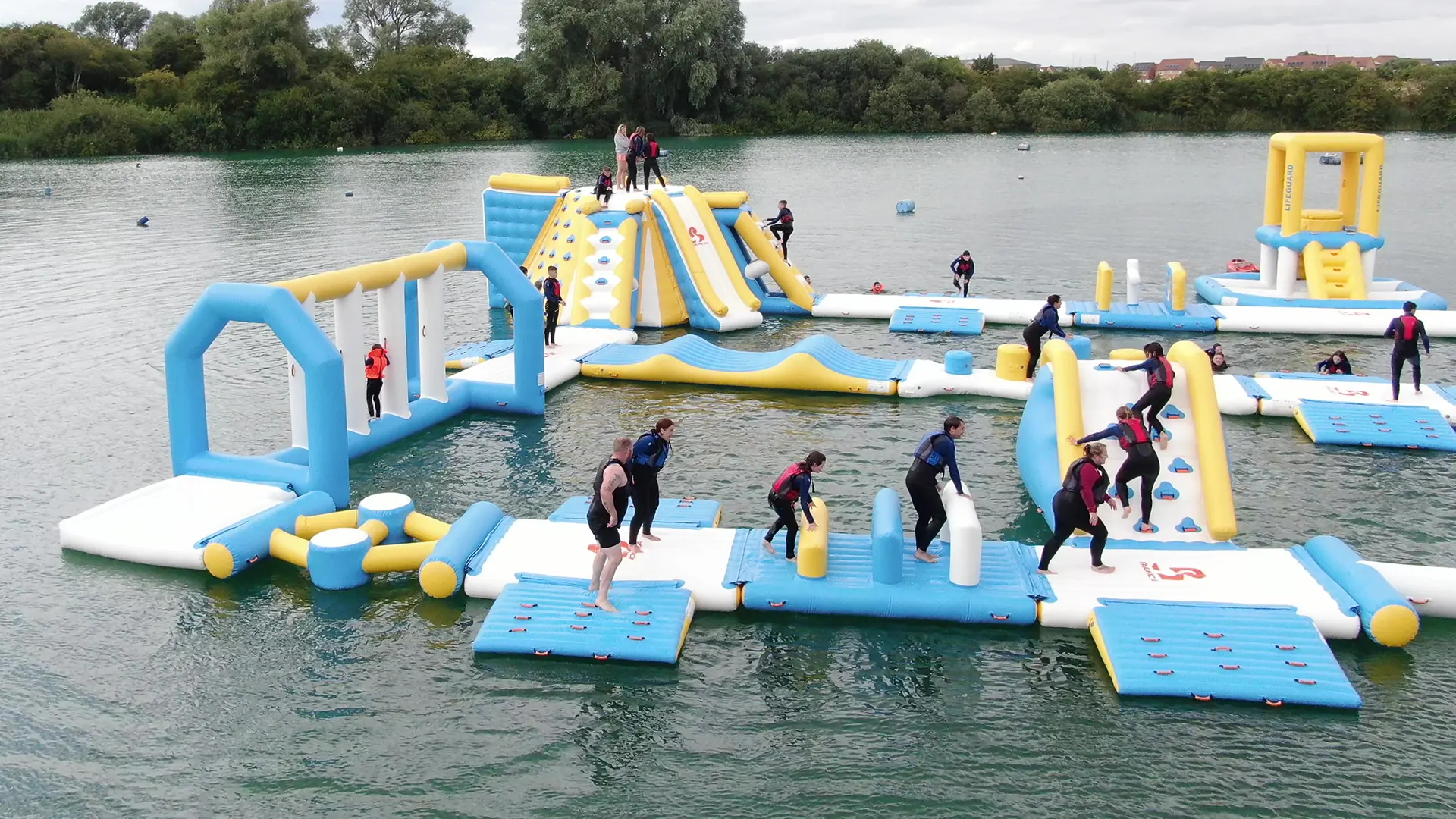 Fenland Aquapark is a wonderful place to have fun, especially during hot summer days. Here are a few reasons why our aquapark can be such a thrilling experience:
Variety of attractions: The Aquapark has a wide range of water features, such as slides, climbing walls, slipping waves, and balance beams to mention just a few. This means that everyone can find something to enjoy and have a great time.
Something for every age and ability: our aquapark has a range of features for a range of abilities and age, and they are arranged, so you can move from row to row in order of difficulty and challenge. Whether you are a thrill-seeker or just looking for some fun, you'll find it in our aquapark.
Cool relief: On hot summer days, nothing beats splashing around in cool water to beat the heat. Even though you'll be running around, sliding and climbing on the aquapark, you can stay cool and refreshed.
A great place to socialize: The aquapark is a great place to socialize, make new friends, team build or just enjoy a fun family day out. Whether you're with family, friends, or even strangers, you'll find that the lively atmosphere and shared enjoyment of the water make for a great social environment.
Good exercise: Although it may not seem like it, playing in the water can actually be a great form of exercise. Swimming and playing in the water can help you stay active, improve your cardiovascular health, and even tone your muscles.
In conclusion, Fenland Aquapark is a fantastic place to have fun, make memories, and enjoy the summer weather. So, why not plan your next adventure to our aquapark today?